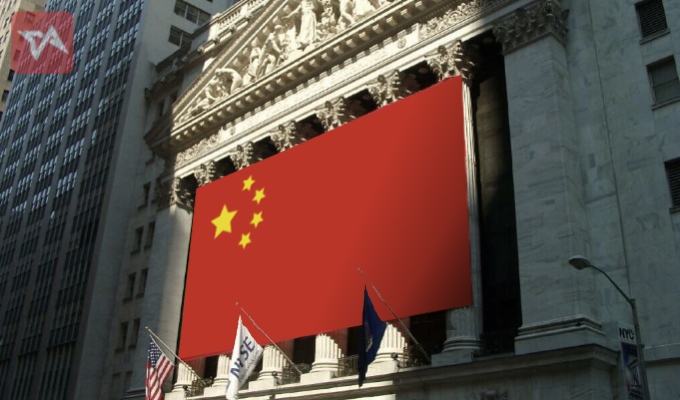 2011 saw economic turmoil and financial scandals that led to only two Chinese tech companies venturing to IPO in 2012. But 2013 is looking up. This year there's the distinct possibility of there being nine major Chinese web company IPOs, among which will be the biggest ever that China has produced.
Buoyed by the solid progress of the small class of 2012 (VIPShop and YY), these are the names to look out for in the year ahead. Inspired by a longer list on QQ Tech, we've pruned that down to nine realistic contenders. Some of these Chinese internet companies have been more candid than others when it comes to intent or timing, but they are, to varying extents, likely to be hitting the stock tickers in New York or Shanghai in the months to come.
1. Alibaba
Let's start with the big daddy, Alibaba Group, which runs market-leading e-commerce sites like Tmall and the iconic Taobao. Just yesterday we wrote of how Alibaba, according to rumor, has already hired two underwriters for its public listing in Hong Kong, thought to be coming mid-2013. Alibaba could well raise US$3 billion to $4 billion at a valuation of $35 billion to $40 billion. Yahoo owns a 20 percent stake.
2. Jingdong
(Update: The site rebranded from '360Buy' to Jingdong in March 2013). It's difficult to determine which would be the second most valuable company to go public, so the rest of this list is in no particular order. Though I think Jingdong is the next largest. It's the main rival to the afore-mentioned Tmall in China's fiercely competitive B2C e-commerce industry. In November of last year, Jingdong attracted $400 million in series D funding, which effectively values Jingdong at $7.25 billion.
2013 has long been pegged as Jingdong's IPO year, so it's a case of the online store balancing its ability to attract investors despite a lot of losses on the books with the need to raise a realistic amount. Last year's reports of it raising up to $5 billion by a public listing might prove to be seriously exaggerated.
3. Sogou
Sogou is the search engine and software division of Sohu (NASDAQ:SOHU). It's third in China's volatile search market with 7.92 percent share of pageviews (a few percent above Google) at the end of last year.
Sogou is Sohu's top earner and has been for 10 consecutive quarters. Sohu bought back Alibaba's 10 percent stake in Sogou last summer. It's now ripe for being spun off and floated.
4. Qunar
Qunar has been rumored to be working towards an IPO this year for quite some time, and the CEO of this online travel site even said in January of last year that a listing made sense as soon as "the market stabilizes."
China's top search engine, Baidu (NASDAQ:BIDU), invested $306 million in Qunar in the summer of 2011, thereby taking a major stake in the travel store.
5. Vancl
You'll notice that all but one of the list so far are e-commerce companies. And here's another. Vancl runs both an own-brand store (like GAP or Uniqlo) online, as well as the V+ open platform mall. Vancl CEO Chen Nian explained recently how its cancelled US IPO at the end of 2011 turned out to be a bullet that he very narrowly dodged. There's an interesting anecdote about how George Soros helped out.
As with Qunar, the wait for markets to improve is surely over for Vancl.
6. UCWeb
The UCWeb listing is one of the most likely of this bunch. The makers of the hugely popular UC Browser for smartphones, which has over 400 million global users, have made it clear that 2013 is their ticket. CEO Yu Yongfu has already explained that "It would be better for us, branding-wise, to be listed in the US. It would expand our brand name and make us better known."
7. Cloudary
(Update in July 2013: This isn't going to happen as the company has ditched all US IPO plans and instead contented itself with a massive funding round). A particularly likely US venturer is the Shanda (NASDAQ:SNDA) spin-off Cloudary, which is its e-book platform subsidiary. A ringing of the bell at the NYSE sometime in April is rumored to be in the cards. Shanda Cloudary – formerly dubbed Shanda Literature – recently appointed a new chairman in 'Robert' Qiu Wenyou, a former investment banker at Merril Lynch.
Cloudary, as we saw with Vancl, is another cancelation casualty of a grim capital market towards the end of 2011.
8. Dianping
Heading back into the realm of e-commerce again, Dianping is often called "China's Yelp" and is also the country's third-largest daily deals site. But Dianping has not been outwardly chasing an IPO, so this one is far from certain. Nonetheless, the deals service has matured a lot in recent years and now has a claimed 40 million mobile users, so it's at the stage where it might be ready to go public.
Dianping raised $60 million in fourth-round funding a few months ago.
9. Xunlei
Another 2011 IPO withdrawal, Xunlei is very keen to list to raise funds for its growing video streaming site. Back then, Xunlei was aiming to raise $200 million.
Trouble is, Xunlei also has a P2P file-sharing network that's riddled with piracy. On top of all that liability, Xunlei's main site is over-reliant on advertising, which is an unreliable source of sustenance. Nonetheless, Xunlei is very likely to resuscitate its 2011 IPO plans pretty soon, now that 2013 is looking like a much better climate for Chinese tech stocks.
(Hat-tip to QQ Tech for the partial list of names)