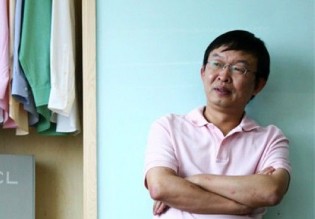 The last time we heard about Chinese clothing ecommerce brand Vancl in connection with an IPO, it was because the company's planned US IPO was falling apart. That got ugly, but a year later, is the company thinking about heading down that path again? Vancl CEO Chen Nian recently spoke with Forbes Chinese about the IPO fallout and whether or not there were plans for another IPO attempt.
When asked what happened back in 2011 that derailed Vancl's IPO plans, Chen responded (our translation):
Today I can tell you directly that the reason we stopped in November of 2011 was because we did an evaluation of the capital market, and now you can see that our decision was the correct one.

That day when I went to Hong Kong and had dinner with Soros, he said don't do anything between today and December 8. December 8 was the day we had chosen to list. I was furious at the time. I was thinking, had he done this on purpose?

Later we came to know that Soros had a reason for saying this. […]

At that time, how could I believe him; I was planning all kinds of things and calling meeting after meeting. But OK, on the evening of December 8th when the markets began to drop crazily, then I believed! From that day, we stopped everything [related to the IPO plans].

If we had listed then, with the capital markets as they are now, Vancl couldn't become healthy, I'd just be in for more scorn and ridicule.
OK, so not listing then was the right decision. But what about now? Does Vancl still see a US IPO in the cards at some point in the future? Chen Nian was cagey, but he didn't rule out the possibility of another IPO attempt:
Today I think that as long as Vancl becomes a healthy and strong company, whether or not we list isn't important at all. If we want to list we will, and if not, we won't. If the capital markets are good we'll list, and if not, we can live well on our own.
It sounds like Vancl hasn't totally abandoned its IPO dreams, but nor is there another IPO attempt in the cards very soon. We've seen some grim news from the company recently, but it is also expanding into Southeast Asia and it will be interesting to see if that venture takes off.
[Forbes Chinese via Sina Tech, Image via Sina Tech]