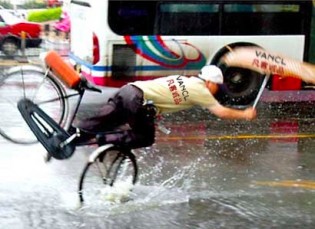 Rumors of cuts at Vancl have been swirling for a while now, but until yesterday, the company had denied them. Now, after Sina Tech published a report sourced to an anonymous worker at Vancl's Rufengda delivery service saying that the company was cutting around 2,000 staffers and pulling out of all but six cities nationwide, Vancl has chimed in to confirm the cuts.
A Vancl rep told Sina Tech that the company was laying off Rufengda staff and pulling that service out of second- and third-tier cities in the hopes of being able to achieve a profit by the fourth quarter of this year. But some of the employees should be able to transfer to other local delivery services without too much trouble, according to the Vancl rep.
It's not clear whether Vancl will really be able to achieve profitability by Q4 as a result of this cut, but 2,000 employees is equivalent to more than 50 percent of Rufengda overall, so it's clear that Vancl's situation is pretty serious. The company has even moved a lot of its clothing production to Bangladesh to cut costs. Will there also be cuts in other areas of Vancl's business? Rumors have been swirling all year, but the company has yet to confirm anything else.
[Via Sina Tech]