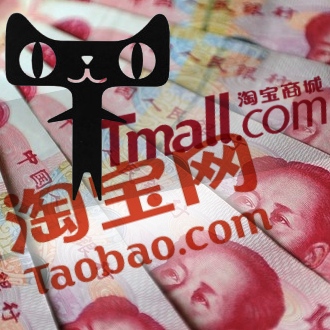 It was just yesterday that Alibaba founder Jack Ma said he'd be retiring from his CEO role at the e-commerce giant in May. And now Bloomberg suggests that Ma's passing of the baton will not slow Alibaba's progress towards an IPO. Indeed, the site says today that Alibaba has hired Credit Suisse and Goldman Sachs to arrange the public offering, which looks likely to raise $3 billion to $4 billion. For now, this is a rumor.
Alibaba will probably list in Hong Kong, not following the same path of local rivals such as Baidu, which listed in the US. The IPO looks set to be China's biggest ever tech IPO. Alibaba runs China's largest C2C shopping site, Taobao, the biggest online mall, Tmall, the most-used e-payment platform, Alipay, and several other products.
The financing that Alibaba raised for the partial Yahoo ownership buyback last September effectively valued the whole Alibaba Group at $40 billion.
Ma will remain as Alibaba Group's chairman, but his successor as CEO has yet to be named. Yesterday Ma said that, at 48 years of age, he was too old to be running an internet business, and indicated that he was keen to promote someone internally to the top job.
(Source: Bloomberg)