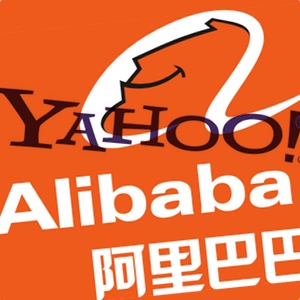 You know how painful it is to make a huge payment that seems to empty your pockets and your bank balance? Perhaps that's how the folks at Alibaba, China's biggest e-commerce company, feel today having just paid Yahoo (NASDAQ:YHOO) "approximately US$7.6 billion" to buy back half of Yahoo's formerly 40 percent stake in the firm. It's been in the works since May of this year, and today it's finally all wrapped up.
The announcement explains:
The initial repurchase of shares, which represented one-half of Yahoo's 40 percent stake in Alibaba Group on a fully diluted basis, was valued at approximately US$7.1 billion. Of this, Yahoo received approximately US$6.3 billion in cash and US$800 million in preference shares in Alibaba Group. Concurrent with the initial repurchase, Alibaba Group paid Yahoo a one-time cash payment of US$550 million in connection with the amendment of their existing technology and intellectual property license agreement. Under the terms of the agreement with Yahoo, Alibaba Group has the right to repurchase one-half of Yahoo's remaining stake upon a qualifying initial public offering in the future.
So there's an incentive in there to go for a major Alibaba Group IPO – including all its sites, like China's huge Taobao and Tmall online stores – which is rumored to actually be in the cards in a few years' time.
Alibaba's founder and CEO, Jack Ma, said:
The completion of this transaction begins a new chapter in our relationship with Yahoo. We are grateful for Yahoo's support of our growth over the past seven years, and we are pleased to be able to deliver meaningful returns to our shareholders including Yahoo!. I look forward to working with Marissa Mayer and her team in our continued partnership.
Indeed, that's a huge profit for Yahoo (which is now down to a 20 percent stake in Alibaba), which bought its huge slice in the fledgling e-tailer back in August 2005 for a mere $1 billion.
Alibaba "financed the transaction with a mixture of cash on hand, senior debt and the issuance of convertible preference and ordinary shares." It's believed that China Investment Corp (CIC) helped out to the tune of $2 billion. The company points out: "The new equity financing was completed at a valuation of approximately US$40 billion."