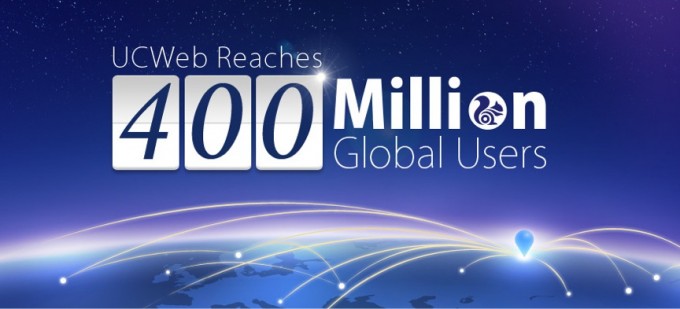 Beijing-based UCWeb, makers of the smash-hit UC Browser for phones, is announcing today that it now has more than 400 million global users. That huge figure is pretty insane for basically just a single app, albeit one that's adapted across seven different mobile platforms. UCWeb says this cements its place as the biggest mobile browser in the world. The app accrued 100 million new users in just under a year. Here's the official word on its Twitter account:
UCWeb Reaches 400 Million Global Users: UCWeb pushes partnership play to accelerate market expansion in… goo.gl/fb/1zt2B #UCWeb Inc.

— UC Browser (@UCBrowser) December 13, 2012
The startup software maker has calculated this UC Browser stat from tallying quarterly active users across all platforms for December 2012. The company highlights India as one country that's particularly hot for its browser, with that nation being its second-largest user-base outside of China.
As we noted back in October, UC Browser has outpaced Opera and its mobile browsers in India, and UCWeb today claims to have 25 percent market share in that country. Indeed, today's announcement comes out of UCWeb's Hyderabad office where the team is engaged in the AppFest 2012 event which started today.
The app dominates by an even larger margin – with 73 percent share, according to iResearch data – in China, beating out even the local web giant Tencent, which is spending a lot to market its own QQ Browser. (Full disclosure: that includes on our site).
Though UC Browser is available on all kinds of smartphone and feature phone platforms, Android represents a massive user-base for the company, with 100 million of its 400 million total on Google's mobile OS.
UCWeb has always had global ambitions, and so it's also aiming to IPO in the US next year. Plus, its browser got a new icon and logo recently – the swirly squirrel you see above – to replace the cutesy cartoon squirrel that it used for years (and which I never liked, as I always found it a bit derivative of the Firefox logo).
For contrast, UCWeb's global nemesis, Norway-based Opera, says it has over 275 million users of its browsers across desktop, mobile, and smartTVs.
Find UC Browser for your phone on its homepage.