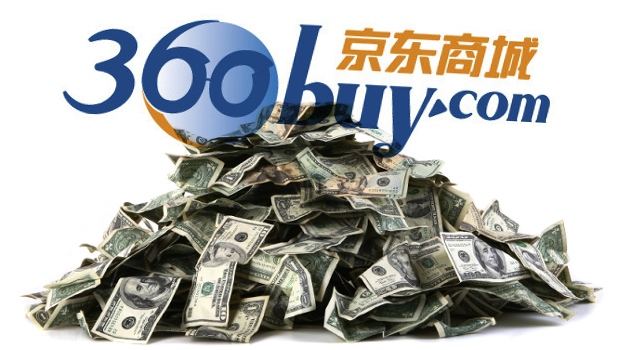 [UPDATE 1: This was all confirmed by the company later in the day. The story's text has been amended to reflect this just in the first and final paragraphs].
Earlier this year we suggested that 360Buy, China's second-largest B2C e-commerce site, was focusing on a major new funding round rather than prepping a US IPO. And that is now a reality today with earlier rumors on ChinaByte being confirmed by the company that it has secured series D funding worth $400 million.
The huge fourth round of funding for 360Buy is led by Ontario Teachers' Retirement Fund (OTPP), with participation from the Tiger Fund. As large as the investment amount is, it effectively values 360Buy at $7.25 billion, which is a lot less than the $10 billion or more that the e-tailer was pegged at after its $500 million injection from DST in April of last year. Indeed, means 360Buy's valuation has been slashed by a quarter. [UPDATE 2: A DST spokesperson has reached out to clarify that, at the point of DST's investment in 360Buy in June 2011, "360Buy was valued at $6 billion" – and not $10 billion, a figure which was bandied about last year. So the suggestion here (though DST cannot confirm the size of its stake) is that 360Buy's valuation has actually grown].
Ontario Teachers' Retirement Fund is Canada's third-largest retirement fund. Bloomberg reported last week that the OTPP is planning to open a Hong Kong office in 2013 as a part of its strategy to diversify the group's investments.
This summer I asked what on earth 360Buy is truly worth, amidst wildly fluctuating numbers of its eventual evaluation when it finally lists publicly. Some in the e-commerce industry in China reckon that 360Buy should not be evaulated on the same price-to-sales ratio as Amazon, since 360Buy is in a much less stable a position compared to Amazon in the US and many other markets. To cut a long story short, some industry experts reckon that a valuation of $5 to $6 billion is closer to the mark.
360Buy confirmed the news later on Tuesday after many initial reports about the new funding round being secured. CEO and founder Liu Qiangdong has been unusually quiet on social media in the past month and hasn't commented personally on this.
[Source: ChinaByte – article in Chinese]