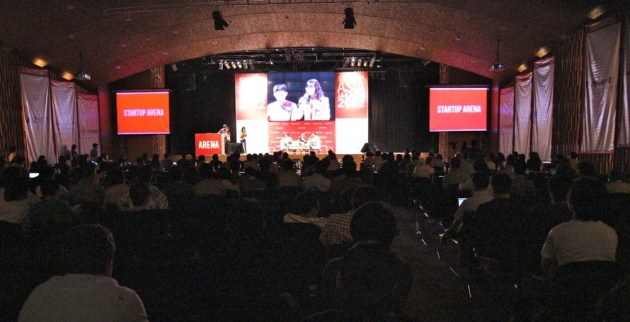 Our Startup Asia Jakarta 2012 event this past Thursday and Friday was a great success for us at Tech In Asia. Speaking for our editorial team, it was a really great learning experience to come here and speak to so many participants and attendees not just from Indonesia but from around the entire Asia region.
Below is a quick round-up of the many interviews and panels that we hosted over the course of the two day event, including our Startup Arena Jakarta competition, which saw Japanese startup Moso walk away with the $10,000 prize.
A huge thank you goes out to all the speakers, participants, startups, judges, and sponsors who made this event possible. And we welcome any feedback you may have on how we might do it better next time, so do drop us a line if you have any thoughts.
We'd also like to point out that the folks over at e27 have a two-day event coming up on June 11 and 12 which may be of interest to our readers. It's really great to see other organizations helping to promote what's going on here in Asia, so do check that out as well.
Coffee chats and panels
Startup Arena pitches
---
Startup Arena press material:
This is a part of our coverage of Startup Asia Jakarta 2012, our startup event running on June 8 and 9. You can follow along on Twitter at @startupasia, on our Facebook page, on Google Plus, or via RSS.