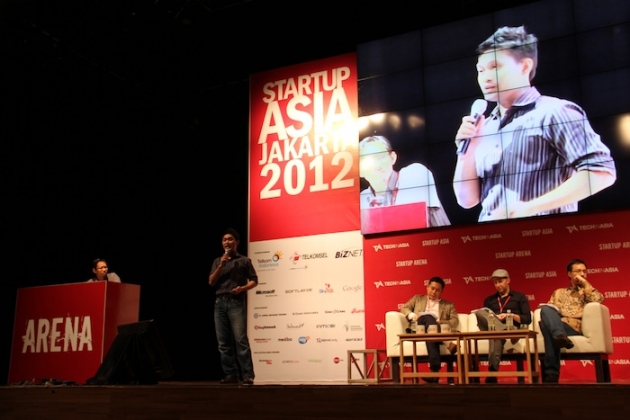 We're living in a fast-paced world where most husbands and wives are working full-time. Hence, most households would need a domestic helper to aid in household chores.
According to the Cabara's pitch this afternoon at Startup Arena, a platform for families matching domestic helpers to families, there are about 200 maid agencies in Jakarta alone. Searching for an ideal domestic helper can be very much of an hassle, and you need to call up each maid agency one-by-one, which makes the search process extremely tedious.
What Cabara does, is to curate the list of domestic helpers, making sure that they meet the standards. Once families choose the domestic helpers is being sent to the door, and it too, comes with a one year guarantee. If families are dissatisfied, they can change up to two times within a year. There are basically profiles of domestic helpers listed on the site, where users can choose based on their experience, background, expected salary. If you are unable to find someone who fits your requirement, you can type in your requirements and send it into the system.
The site is currently offered in Bahasa Indonesian language, as the Indonesian startup is looking to focus efforts in Jakarta until end of this year. They are looking to target Indonesia because it is a rising economy, with growing middle-income families. There are currently 50 million households with disposable income of US$3,000 or more.
For end users, when they become a member they pay US$200 and for subsequent years $100, and 50 to 60 percent of that goes to agencies who Cabara works with.
It's difficult to deal with agencies one by one, and Cabara helps solve this problem. They handle payments manually because they have to still meet face to face.
Andy Zain acknowledged that this is indeed a service that his family would use, but noted that a better filtering system might be very helpful in a system like this.
This is a part of our coverage of Startup Asia Jakarta 2012, our startup event running on June 7 and 8. For the rest of our Startup Arena pitches, see here. You can follow along on Twitter at @startupasia, on our Facebook page, on Google Plus, or via RSS.