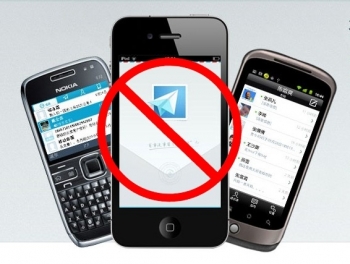 One of China's top web companies, Qihoo (NYSE:QIHU), has been hit with a significant double blow. First, it was given an official warning about unfair competition with its desktop products; then, in an unrelated move, Apple has banned every single Qihoo app from its iOS App Store. The apps might reappear in a few days, but it's not the first time this has happened to Qihoo.
As reported by Bloomberg today, Qihoo's management was summoned to the Beijing Industrial and Commercial Administration Bureau and given "an executive warning that its use of anti-virus software in internet browsers was considered unfair competition." Qihoo makes China's top web browser in the form of '360 Safe Browser' and the company first made its name with anti-virus apps for PCs.
Chinese netizens have long raised concerns about Qihoo's practices with its desktop apps, notably the way that installing one of its apps often leads to a user being forced or coerced into installing others. Last year, researchers uncovered nine dastardly tricks that Qihoo's web browser was using to exploit its users, including blocking the installation of some rival browser apps on Windows.
Aside from the Bureau's warning, no punishment was meted out.
Qihoo slapped by Apple – again
But the bigger blow for Qihoo is that all of its iPhone and iPad apps have been removed by Apple from the iTunes App Store. This is not the first time. Almost 12 months ago, all Qihoo's iOS apps were pulled from the store, only to be reinstated a few days later. We've reached out to Qihoo to comment on this, and will update if we hear back.
On that last occasion, Qihoo told us that the Apple ban was caused by "unusually high numbers of positive/negative feedback by unknown sources" which triggered an automatic temporary removal by Apple.
These kinds of vanishings happen in the iTunes App Store from time-to-time, often caused by Apple's auto-detection systems suspecting that something untoward might be going on, such as an attempt to manipulate app rankings.
Aside from its apps, Qihoo runs China's second-largest search engine, which arrived on the scene with a bang last summer. Qihoo's rivalry with China's top search company, Baidu, is ramping up across numerous categories, causing Baidu shares to suffer in the latter part of 2012. Baidu itself is pushing back, putting more resources in its own web browsers (both desktop and mobile), and building up anti-virus apps of its own.
(Sources: Bloomberg; via TheNextWeb)