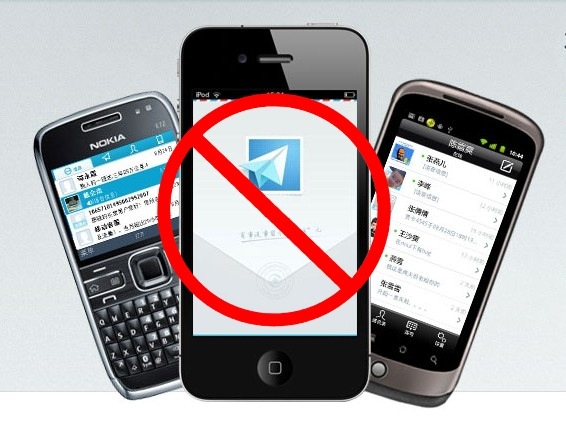 [UPDATE Feb. 7th – Qihoo has told us that its iOS apps are now in the process of being re-approved and re-added by Apple, and that it was all an innocent mix-up. Read the update here].
Apple (NASDAQ:AAPL) has apparently banned all iOS apps by the major Chinese web company Qihoo 360 (NYSE:QIHU) in a major embarrassment to the anti-virus and social media company. It is not known what has caused this severe penalty – or if it's a mistake – but Qihoo apps such as its 360 Mobile Defender, and its 360 Browser for iPad, have vanished from all nations' iTunes App Stores (pictured below).
The 360 Mobile Defender website gives the link to its app in iTunes – here – but it is now dead (see it in Google Cache). Same goes for its iPad-only web browser; another casualty is the company's group-messaging app, Kouxin (pictured up top). In effect, Qihoo has been erased from Apple's iOS store.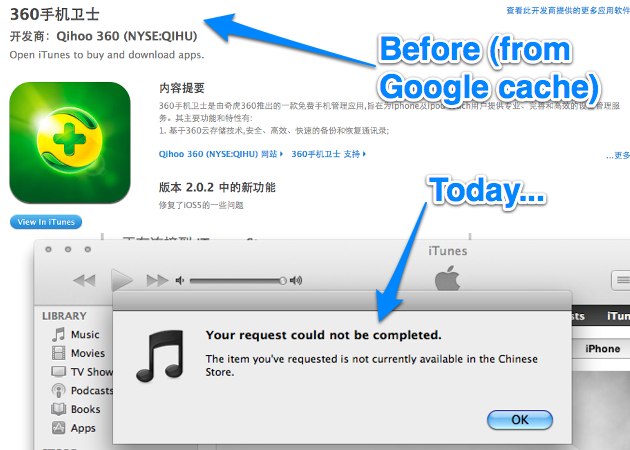 Apple has a strict policing system on its app store, so unless this is an error, then Qihoo must've been found to have violated the terms and conditions of Apple store, which are designed to safeguard users' on their mobile devices.
Anecdotally, many geeky Chinese netizens have feared for their privacy when using Qihoo products on either mobile or desktop – and the same goes for the Tencent (HKG:0700) products – but both firms' apps still remain popular with people in general.
A Qihoo representative, talking to PO via email, would comment only that…
We are seeking clarification from Apple and still waiting for Apple's reply. Until then, we should have no further comment.
Recently we looked at nine very dubious tactics used by Qihoo to push its 360 Safe Browser for PC onto users, to the point that it's now reportedly more popular than Microsoft's (NASDAQ:MSFT) Internet Explorer in China.
Qihoo started out as an anti-virus vendor, but has since expanded to the point that it generates most of its revenue from advertising, and spreads its brand using its numerous apps for iOS, Android, and Symbian.
The company is offering its iOS apps as standalone downloads as '.ipa' files – as it has always done – so that is now its only method of getting onto iPhones and iPads – provided those users have jail-broken their Apple devices.
[Hat-tip to Twitter user @ShangshangLin for spotting this]