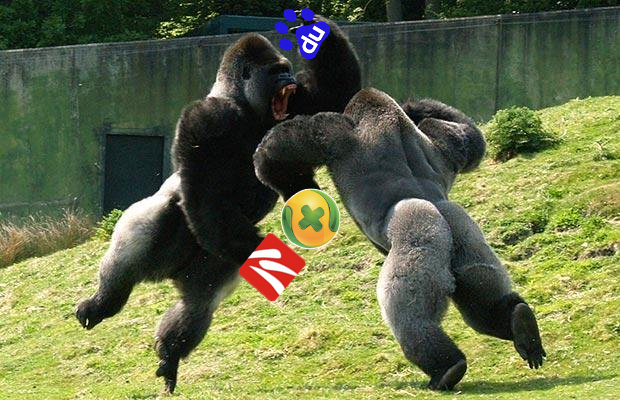 If anyone had any doubt there was bad blood between Baidu (NASDAQ:BIDU) and Qihoo 360, here's some more evidence to convince you: after its recent move into security software in Southeast Asia, Baidu is looking to take on Qihoo 360 on its home turf with an investment in Qihoo security rival Kingsoft. According to some reports, Tencent is even involved in the deal, which will see the companies partnering up to launch a security suite that will compete directly with Qihoo's line of products.
Qihoo CEO Zhou Hongyi is, unsurprisingly, not particularly happy about this. In an interview with Sina Tech, he said of the Baidu-Kingsoft partnership:
We wish that Baidu would compete with Qihoo directly. Two big monopolies joining hands to create a pawn in order to monopolize [the security market], all in the name of breaking [Qihoo's] monopoly…that's the biggest joke on the Chinese internet.
It's understandable that Zhou would be upset. Qihoo stock (NASDAQ:QIHU) dropped six points on the news of the Baidu-Kingsoft investment, and it has recovered only slightly since then. But Zhou may yet get a shot at revenge; rumor has it that Qihoo is working on a potential partnership with Google. And so the war rages on…
[via Sina Tech]