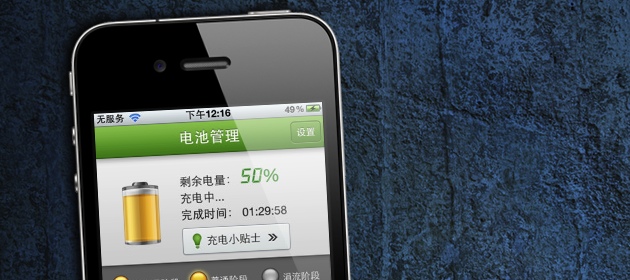 Yesterday we noticed that all Qihoo 360 (NYSE:QIHU) apps for iPhone and iPad had been removed from Apple's iTunes App Store, which caused a great deal of speculation online about what was going on. But this morning, a Qihoo representative tells PO that it was something of a mix-up, and that all the apps – such as its 360 Browser for iPad, and 360 Mobile Defender (pictured above) – will be back in Apple's (NASDAQ:AAPL) store in due course.
Speaking via email, a Qihoo rep in its Beijing HQ tells us:
We have made direct contact with related person in Apple's U.S. office on Monday. We learned that because one or two of our products in iTunes were given unusually high numbers of positive/negative feedback by unknown sources, Apple's internal system flashed the red light and triggered the removal.

Since all of our iOS apps are under one iTunes account, according to Apple's rules it removed all products under that account temporarily even though there is only one or two products in question. After detailed discussion and clarification, Apple already started the process to bring all our iOS products back to iTunes. Normally it will take 48 to 72 hours to complete the process.
After the apparent ban of all of Qihoo's iOS apps, much speculation on Twitter and Weibo amongst Chinese geeks was that this was punishment from Apple for infringing the App Store's terms and conditions with regards user privacy. But Qihoo denies those claims:
The incident has nothing to do with users' privacy. We don't believe this event will in anyway impact our mobile strategy going forward.
Since all current users of the apps still have them in their iOS devices – they were not zapped remotely, as we have seen occur in other app controversies, especially on Android – many will have not even noticed this kerfuffle. Undoubtedly it'll be a huge relief to Qihoo, operating in the world's most competitive tech market where a dozen competitors would've loved such an opportunity to make gains.
And so Chinese netizens will once again be able to install and update Qihoo's iOS apps from iTunes before the weekend. [UPDATE Feb. 9th – Now all its iOS apps are back, with the Qihoo CEO saying that they were not modified in any way in order to be re-approved].