Update, 12.37am: A DeNA representative further explained on my note about the company's slight dip in operating profit. He stated that one huge contributor to the profit dip was because of the baseball off-season from October to December. There wasn't any no ticket revenue from Yokohama DeNA BayStars but the company still had to pay for the team. For Comm marketing, DeNA spent about 1 billion yen ($10.7 million) during the quarter. Total profit decline was 500 million yen ($5.35 million).
---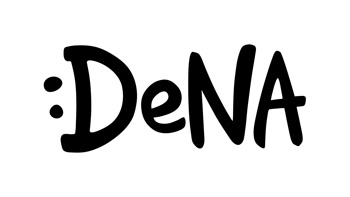 Japanese mobile gaming company, DeNA Co., Ltd. (2432.T), just released its third quarter fiscal result for the year ending December 31, 2012. DeNA hailed a "record" quarter in several respects, including hitting $567 million in revenue which was 52 percent higher than the same quarter in the previous year. Operating profit hit $216 million which was 54 percent higher than the same time the year before.
The company's financials look healthy, crediting continual growth in overseas markets typically in its Mobage West game platform for the North American market. Several hit titles which helped bump up financials include Blood Brothers, Marvel:
War of Heroes, and Rage of Bahamut. Blood Brothers was the number one ranking game on Google Play's top-grossing chart in 33 countries and regions. Another record high came in sales of its virtual currency, called Moba-coins, thanks to overseas consumption reportedly approaching $50 million.
During the third quarter fiscal year, DeNA has been active in expansion and partnerships. Last November DeNA purchased 20 percent of Cygames, the makers of Rage of Bahamut. DeNA also partnered with Nexon, Mixi, Yahoo Japan, and Yahoo Kimo. It was also reported that DeNA also expanded its Mobage gaming platform to Taiwan, Hong Kong, and Macau.
DeNA's $216 million operating profit actually took a 3 percent dip due to its aggressive approach to promoting Comm. DeNA's Comm is a chat and voice mobile application (who prides itself in providing the best voice calls), and is a direct answer to popular chat apps such as WeChat, Line, and KakaoTalk.
Comm has five million users at last count in December 2012. When asked if Comm is targeting overseas markets, a DeNA PR representative said that the company has test marketed the app in the US with stickers tailored for Western audiences. No other market expansion plan for Comm was revealed.