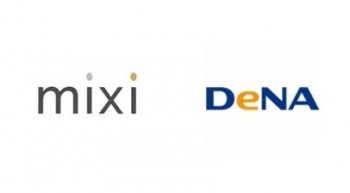 Japanese social giants Mixi (TYO:2121) and DeNA (TYO:2432) announced today that they will form an alliance that will see their respective gaming networks share the same game development platform.
This will go into effect in January, at which point developers will be able to use a single platform to develop and distribute games to both the smartphone version of Mixi Games and DeNA's Mobage network.
Mixi currently has 14 million users, a figure which has plateaued in recent months. But the portion of people accessing the network via smartphones is growing, sitting at 8.63 million for the month of September.
Whether or not it can continue to grow at a significant pace is another question, but with decent games offerings it should stand a chance. In the chart below, you can see a clearer picture Mixi's smartphone adoption over time.
DeNA's Mobage network, meanwhile, has over 45 million registered users and over 2,000 game titles under its belt.
This is not the first time that Mixi and DeNA have joined forces. Back in January of this year, the two companies got together to announce an e-commerce partnership.