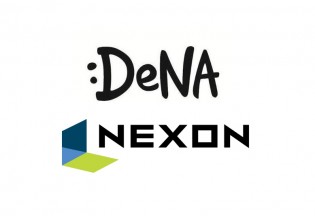 Hot on the heels of last week's rebranding announcement, Japan's DeNA (TYO:2432) has announced a major partnership today with game developer and publisher Nexon (TYO:3659). The tie-up will see new Nexon games coming over DeNA's Mobage platform for both Japanese and global users. DeNA will also provide marketing and user acquisition support for Nexon titles.
DeNA already had a partnership in place with Japanese game developer Gloops, which was subsequently acquired by Nexon last October for the whopping sum of $36.5 billion yen 1.
According to the announcement, Nexon and Gloops are planning many new English titles for Mobage this year, as well as 10 titles for Mobage Japan. Nexon's president and CEO noted that the agreement helps in "extending Nexon's mobile strategy" and "growing its presence in the expanding global mobile market."
DeNA's biggest hit on the Mobage platform in 2012 was Rage of Bahamut by far, a title developed by Cygames. Back in December we saw that title surpass the lofty milestone of 10 million users.
---
That's about $405 million at today's exchange rate, although it converted to $469 million when the yen was higher back in October.