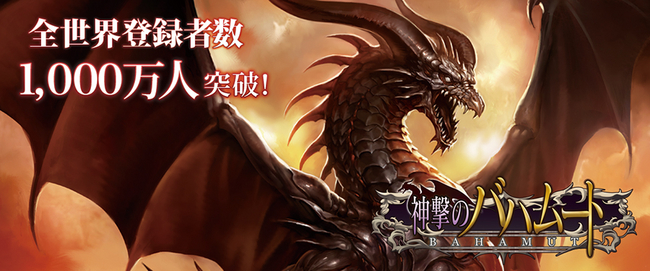 Japanese gaming publisher Cygames has announced that its hit mobile social game Rage of Bahamut has surpassed the milestone of 10 million registered users worldwide. This title has been the biggest success abroad for any Japanese mobile gaming company this year, and for DeNA (TYO:2432), who operates the Mobage platform, it has been the highlight in its attempt to spread the Mobage platform beyond Japan.
Rage of Bahamut has been especially dominant on the Android platform this year, spending 28 consecutive weeks on top of the US top grossing charts. It's Korean launch has also met with success, as the game was quick to reach the one million user mark in that country just a few weeks ago.
Rage also launched in China this year but so far we have yet to hear of any notable milestones on that front, and I don't expect that we will any time soon. To date, the title is ranked 181st in China's iOS store, and it's not doing any better in Taiwan, Hong Kong, or Macau.
As we saw back in November, DeNA clearly has a lot of confidence in its partner publishers Cygames, as it took a 20 percent stake in the company, to the tune of $92 million.
If you haven't yet tried out Rage of Bahamut, do give it a go. The card battle genre is an interesting one that might catch on further in 2013. Cygames and DeNA have also partnered on Marvel War of Heroes, a title which I've been enjoying a lot over the past week or so. Any fan of comics will appreciate all the familiar Marvel characters, while at the same time experiencing the same sort of card battle gaming elements which have made Rage of Bahamut such a runaway success.
[Via Gamebiz.jp]