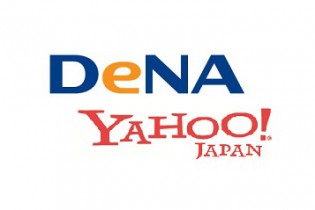 Today Japan's DeNA (TYO:2432) has announced that it will be expanding its PC social games alliance with Yahoo Japan (TYO:4689) to include smartphones and smart devices. This will begin in the spring of 2013.
The PC gaming platform Yahoo Mobage, just celebrated its two year anniversary on October 7, and boasts over 9 million registered users. It was also mentioned in today's announcement that Yahoo Japan and DeNA plan to interconnect user ID and loyalty point systems on smartphones, which should make things a little easier for users.
Yahoo Japan also announced a smartphone partnership with DeNA's rival GREE yesterday. But yesterday CNet Japan cited Manabu Miyasaka, Yahoo Japan's president and CEO, as saying that their Yahoo portal is not exclusionary, and that the company hopes to partner with companies who can offer quality services.
Overall, Yahoo Japan has more than a few gaming partners, and the existing DeNA/Yahoo Japan partnership isn't affected by the smartphone deal/discussions with GREE.
While Yahoo Japan is increasing its focus on smartphones, its biggest asset is still its PC portal with more than 26 million active user IDs.
DeNA recently reported its Q2 financials which saw it post a whopping $626 million in revenue. This week also saw the company bust open its piggy bank to buy up 20 percent of Cygames for $92 million. Cygames is the developer behind the hit Mobage game Rage of Bahamut as well as the recently released Marvel War of Heroes.