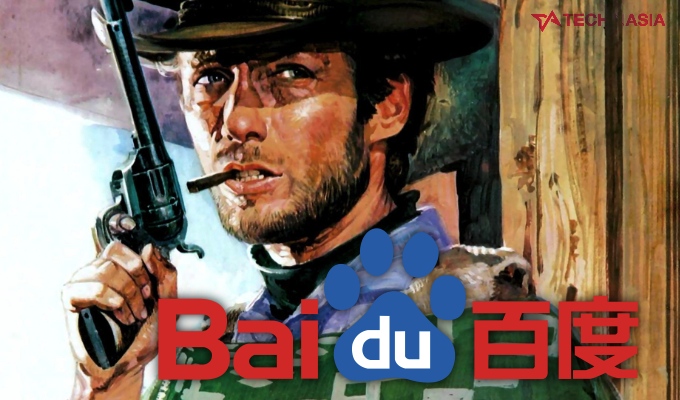 With $1.5 billion now in its war-chest, will China's Baidu (NASDAQ:BIDU) go on a buying spree in Southeast Asia? There were a few entrepreneurs who have emailed me to ask. Some were also curious to know which markets and products Baidu is interested in.
We redirected the questions to Baidu but didn't get much additional information. But one thing's for sure, the news did get some folks in Southeast Asia quite excited about a new challenger to Google. Here are a couple of possible products which Baidu might be looking at for its expansion over the next couple of years.
---
Search
---
For search, it is clear that Baidu is looking at Thailand and Vietnam, hence its Singapore-based R&D centre that's focusing on getting these two languages right for semantic searches. In fact, some companies are also seeing the same opportunity to beat Google locally. Some of you might recall Wada, a recently launched, locally-made search engine looking to have a share of the Vietnamese market.
If there's another country in the region under its search radar, I would bet on Indonesia. The market size and potential for internet growth over the coming years is just mouth-watering. To do search, the market has to be big enough to attract advertising dollars and has to speak primarily non-English languages to fight against Google. Vietnam, Thailand, and Indonesia certainly fit the bill. We know Baidu is active also in Japan, Brazil, and Egypt, but surely it has eyes on bringing selected products to more markets.
---
Travel and vertical search
---
Remember Baidu's investment in Qunar.com? If Baidu is willing to spend hundreds of millions on travel, it is likely going to have the same appetite as it expands abroad. Qunar and its search engine go hand-in-hand. I'm not suggesting that Baidu has done anything nefarious to redirect competitors traffic to Qunar, but Qunar as a standalone service is a travel vertical search site. So anything that comes with search and recommended links would be within Baidu's expertise. That said, vertical search areas such as price comparison, local food and deals, and digital content like music and books could be also on Baidu's radar for expansion.
---
Mobile
---
Similarly, Baidu acquired Instagram-like photo app, PhotoSola, last year. They could do the same in Southeast Asia, but it's unlikely as I don't see a direct connection to its core business which is search and advertising. I get the feeling that Baidu won't bring the same products to every market.
Baidu will watch the mobile space closely in Southeast Asia. At this year's Baidu World event, the Chinese search giant focused primarily on mobile. So, any companies doing well in mobile could interest Baidu, and that may include area like maps, location-based stuff, voice and mobile search, and anti-virus. I believe Baidu also hopes that its mobile browser, which they put a lot of effort into in a recent relaunch, can gain some traction in Southeast Asia. Most importantly, Baidu probably will be looking for ways to monetize its mobile assets more efficiently.
---
Video
---
Baidu owns the majority of iQiyi, which is similar to America-based Hulu. Baidu may have interest in video sites in Southeast Asia too. There's only one good one I can think of, and that's Viki.com. There's a possibility of bringing video content from Southeast Asia to China and vice versa though I don't know how feasible would that be in legal terms.
---
Other products
---
There are so many possibilities – e-commerce, social, directories, ad platforms, and online forums – among areas that Baidu probably has an interest in (and already does in China or other markets). The Chinese search giant will probably observe each country and take the appropriate action when the time is right. It could also decide to just do things by themselves to fight against local products just like it did with Tieba and Hao123 in Vietnam and Thailand. It didn't have a smooth time in Vietnam this past summer, and you can read more about that here. Be sure to check the comments too.
With all the hype about Southeast Asia, I'm pretty sure that this region won't be the only target for Baidu. Hot areas like Brazil, the Middle East, and maybe even Africa are places where even more opportunities lie ahead.