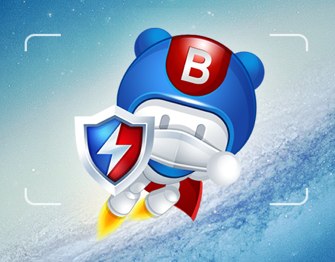 China's top search engine, Baidu (NASDAQ:BIDU), is pushing into the Thailand web market even more today with a major new version of one of its Windows PC apps. Called Baidu PC Faster (see it here), it's designed to keep users' computers feeling fresh and speedy and has just been bumped up to v2.0.
The Baidu PC Faster app launched in June of this year in beta form, and the company says it has had one million downloads already. The v2.0 bump brings it out of beta and adds things like USB Guard for full scanning of thumb drives, and full Thai language support in the app.
It's not Baidu's first product in Thailand, as it has also released an antivirus app for Thai netizens. Indeed, Baidu says that Thailand – with its 25 million web users – is its first overseas markets for these free antivirus apps. But this is about more than just an app, as the Beijing-based firm is clearly making a slow-but-steady expansion in the Southeast Asia region – starting initially with Thailand and Vietnam. A Baidu representative has confirmed with us that the company has small offices in both Thailand and Vietnam, with a mix of local and Chinese staff, but they're not yet at the level of being major overseas branch offices.
In an announcement today, Baidu spokesperson Kaiser Kuo said:
Baidu wants to do its part to contribute to the healthy development of the online environment in Thailand, and we believe that offering a simple, safe, powerful and free solution to protect Internet users and enhance their online experience is one of the most important contributions we can make.
Earlier this summer, Baidu and a Singaporean firm opened a joint research lab in the city-state, the Baidu-I2R Research Centre (BIRC), for natural language processing technology. That will focus on the Thai and Vietnamese languages, and perhaps suggests the inevitable launch of Baidu's search engine in the countries as a direct challenge to Google.
In both those countries, Baidu has launched a handful of PC apps, and also some web products, such as localized versions of its Hao123 links portal, and its Wikipedia-esque Baidu ZhiDao (the Thai site is pictured below). But Baidu has met with resistance in Vietnam, mainly on nationalistic rivalries over disputed islands that are claimed by both Vietnam and China. Its reception in Thailand seems to be a lot less frosty so far.