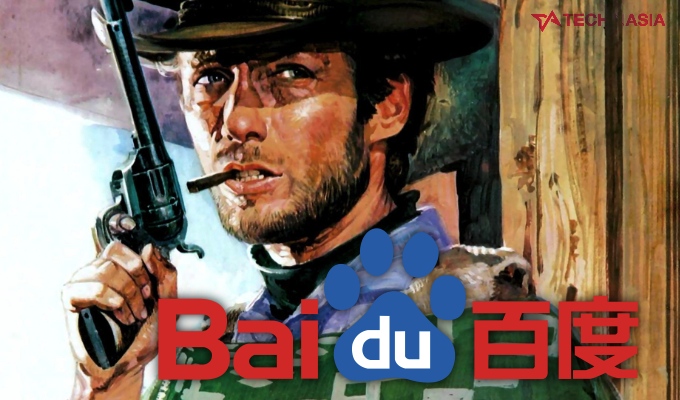 China's top search engine, Baidu (NASDAQ:BIDU), has raised $1.5 billion in its first-ever bonds issue. The dollar bonds are aimed at overseas investors, and will help the Chinese company acquire US currency for global acquisitions. Baidu hasn't revealed any potential targets, but we've already seen the search engine giant make very careful moves into Thailand and Vietnam to take on Google.
Earlier this month, Baidu spokesperson Kaiser Kuo told the WSJ:
We want to grow our war chest for all sorts of operational purposes, including overseas [merger and acquisitions].
[UPDATED: Here's a quote directly from Baidu's afore-mentioned communications director]:
We're pretty happy about how well the notes offer and how well it's been received.

Besides the obvious advantage of being able to raise US dollars inexpensively at this time to retire some of our existing debt, our bond offer is really about having a ready war chest that gives us flexibility for a range of future strategic uses. That certainly could include [mergers and acquisitions] M&A. While we have no specific M&A deals pending at present, Baidu always wants to be ready to make prudent investments and acquisitions when good opportunities present themselves. Note that acquisitions of some Chinese companies would also require US dollars, so it can't be assumed that proceeds from our raise that may be earmarked for M&A are necessarily for cross-border transactions.
In the announcement this morning, Baidu explains the notes offering (which will be listed in Singapore) in a bit more detail:
The public offering consists of US$750,000,000 of 2.250 percent notes due 2017 and US$750,000,000 of 3.500 percent notes due 2022. […] The Company expects to receive net proceeds from the offering of approximately US$1,491.6 million, after deducting underwriting discounts and commissions and estimated net offering expenses. The Company intends to use a portion of the net proceeds from the offering to retire certain existing debt and the remainder for general corporate purposes.
Baidu currently has 72.97 percent of the Chinese search engine market (in terms of page-views), but stronger local rivals such as Qihoo and Sogou, have been eating into its piece of the pie.
In a letter to employees last month, Baidu CEO and founder Robin Li urged the company as a whole to be more aggressively innovative and disruptive, and this major bonds issue – which gives Baidu a fistful of dollars – will help with that a great deal.