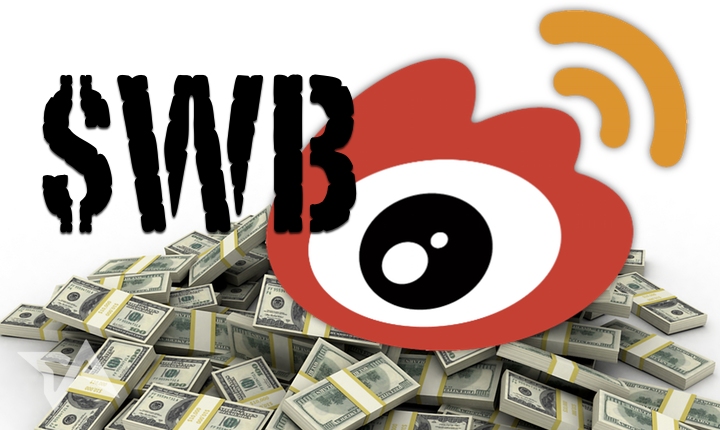 Sina Weibo (officially renamed 'Weibo') is set to list on the NASDAQ tomorrow under the stock symbol WB. Weibo yesterday made a final amendment to its prospectus, showing the social network's financial performance during the first quarter of this year.
Q1 revenues decreased to US$67.5 million from US$71.4 million in Q4 2013 as the company predicted, citing "seasonal trends." Sina has posted strong profits in the previous quarters, but this time made a net loss of US$4.8 million. In Q1 of last year, the company suffered a much larger loss of $18.4 million, so this is still seen as an improvement.
Weibo's main source of income comes from advertising, which fluctuates depending on the time of year. The prospectus notes:
Historically, advertising spending tends to be the lowest in the first quarter of each calendar year due to long holidays around the Lunar New Year, and we believe that this seasonality affects our quarterly results.
Difficulty engaging users
Weibo previously updated its prospectus to say it had 143.8 million monthly active users as of March, but it expects growth to slow as the user base increases.
To the extent our user growth rate slows, our success will become increasingly dependent on our ability to increase user engagement.
Engagement is suffering, though, according to recent studies. Weibo seems to understand exactly what its problems are, but now how to solve them. Within the prospectus, the list of risk factors reflects what critics have been saying all along – users are switching to WeChat, feeds are filled with spam and advertisements, and censorship has dumbed down both quality and quantity of content:
We are unable to attract new users to our platform or retain existing ones;
Users engage with other platforms or activities instead of ours;
Influential users, such as celebrities and other public figures, media outlets, brands, government agencies and charities, switch to alternative platforms or use other products or services more frequently;
We are unable to combat spam or other hostile or inappropriate usage on our platform;
There is a decrease in the perceived quality or reliability of the content generated by our users;
We fail to introduce new and improved products or services or we introduce new or improved products or services that are not well received by users;
Technical or other problems prevent us from delivering our products or services in a rapid and reliable manner or otherwise adversely affect the user experience;
Users believe that their experience is diminished as a result of the decisions we make with respect to the frequency, relevance and prominence of ads displayed on our platform;
There are user concerns related to privacy and communication, safety, security or other factors;
There are adverse changes in our products or services that are mandated by, or that we elect to make to address, legislation, regulations or government policies; or
We do not maintain our brand image or our reputation is damaged.
See: Sina Weibo, you're getting ugly and annoying and I'm starting to hate you