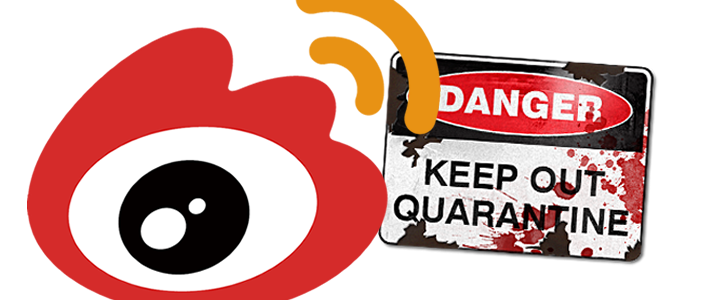 Another scathing report documenting Sina Weibo's decline hit the press yesterday, just one week before the Twitter of China lists on the US stock market.
This one comes from the South China Morning Post via Hong Kong University's Weiboscope, which reveals a huge original content gap between users. While monthly active users grew to 143.8 million according to the company's prospectus, Weiboscope says only 10 million of them are posting original content.
The university project, which makes censored Sina Weibo posts of certain Chinese microbloggers publicly accessible, says it skimmed tens of thousands of Weibo accounts. Almost 60 percent of them hadn't even been used since January 3.
The report confirms what many already suspected: Weibo is filled with zombie accounts for celebrities and brands, automated spam accounts, and many users who just repost other users' content.
For the 208.7 million accounts that actually posted something in that time period, 94 percent of the content originated from 10.4 million – just five percent – of these accounts.
This isn't the first study criticizing Weibo's declining user engagement in the face of increasing active user numbers and bigger profits. A January report by East China Normal University showed the number of highly active users who post the most had declined 74 percent between March 2012 and December 2013.
Fu King-wa, a professor who oversaw the study, points out that "active" users are defined as people who log into their accounts at least once per month, but being logged in doesn't actually mean they are using the service.
The study adds further skepticism toward Weibo's upcoming US$437 million IPO on April 17, which is likely to follow in the failed footsteps of Chinese social network Renren.
(Source: SCMP)