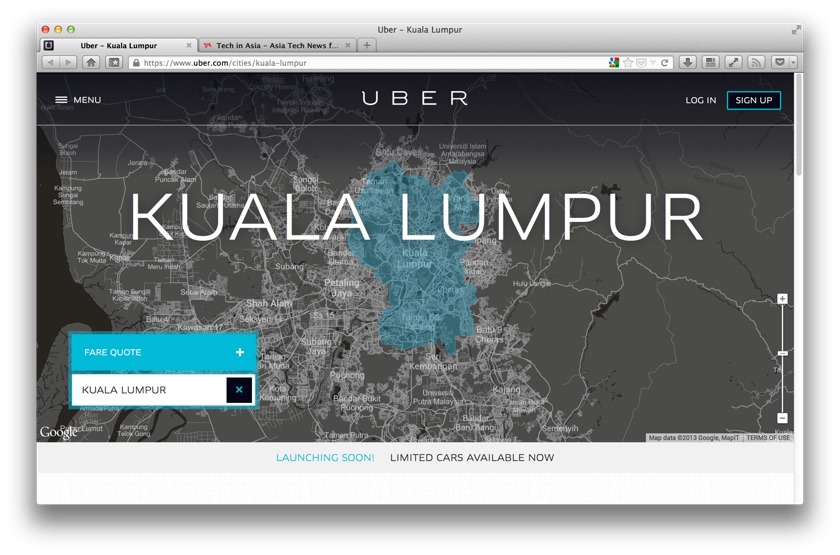 Uber, the app-connected limo booking service, is rolling out into its sixth Asian city today (or the eighth if you include Australia). Uber's cars are now available in Kuala Lumpur, the capital of Malaysia.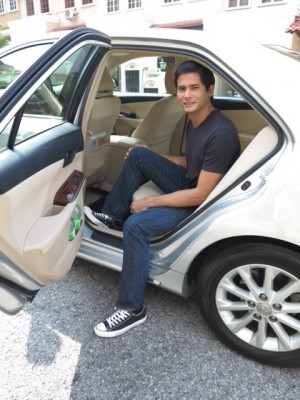 As is Uber's usual process, today is a soft launch for Kuala Lumpur's in-the-know geeks, with a proper launch to the public coming later. Uber gave two rides to a couple of local celebrities this morning in the form of former F1 racer Alex Yoong (pictured) and local TV and movie star Felina Cheah.
Alan Jiang, who's a launcher for Uber in new markets, tells us that Uber Malaysia hasn't yet hired any of its three key personnel for the country – the general manager, operations manager, and communities manager. These will be hired before Uber's official/public launch in Malaysia in December.
"Each new place is like a puzzle," Alan says, "and we like to hire local teams" so as to better understand the local market.
Uber's minimum fare in KL is RM 13 ($4.20), with a mid-range Toyota Camry available alongside swankier cars like the BMW 7-series.
Uber is now operating in Bangalore, Shanghai, Seoul, Taipei, and Singapore in Asia. The company's hiring plans indicate imminent launches elsewhere in the region, such as Bangkok.
(Editing by Josh Horwitz)