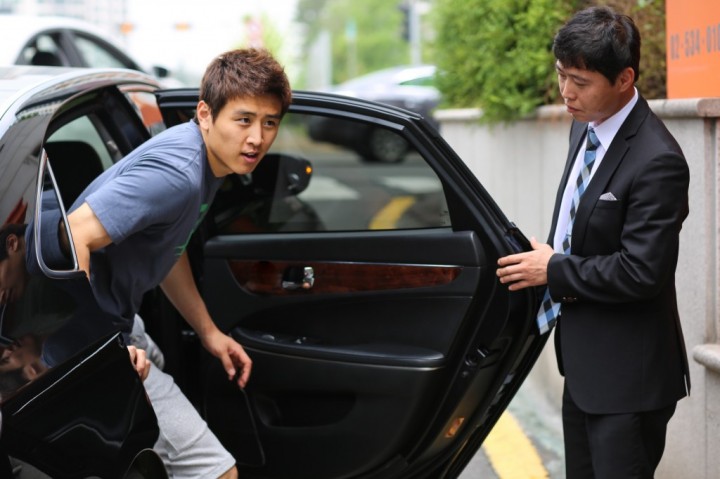 It seems like taxi finding apps are getting more eyeballs in Asia these days. And that competition is intensifying as US-based Uber is making its presence felt in Seoul. As noted on the Uber blog and reported by TechCrunch today, the San Francisco-based company kicked off its testing phase in style in Seoul's Gangnam district with celebrity passenger Koo Ja-cheol (pictured above). Inevitably, Uber's premium service is much more expensive than the average taxi fare in South Korea's capital.
Seoul is Uber's second city stop in Asia after Singapore. Another notable taxi booking app flying in to South Korea is Rocket Internet's EasyTaxi. The latter company announced this week a $15 million funding boost to expand to more countries in Asia like Hong Kong, Bangkok, and Manila. But of course, Uber differentiates its services from the other taxi booking apps with its high-end cars and suited drivers.
Judging by Uber's personnel hiring, the US startup is also prepping launches in one or more cities in Taiwan, China, India, and New Zealand.
Uber is now still in the testing phase in Korea, supporting only Seoul and Incheon airport. And if you're looking to try out the service, you can do so with a KRW 20,000 ($17) discount by using Uber's promo code SeoulFirst.
(Source: TechCrunch)
(Editing by Steven Millward)