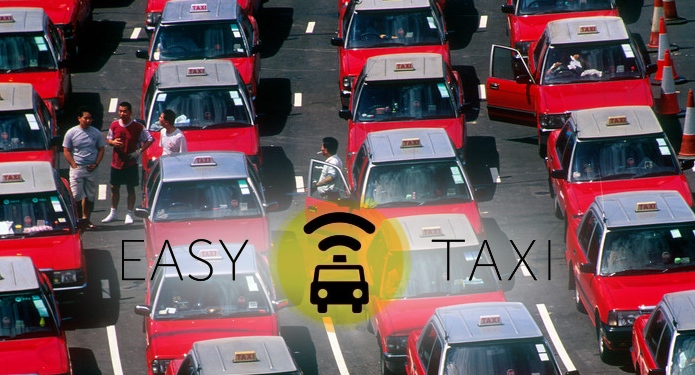 Rocket Internet's taxi booking service EasyTaxi has secured $15 million in funding for its global expansion. EasyTaxi operates in nine countries worldwide at the moment, with two of those being in Asia: Malaysia and South Korea. Soon it will launch in Hong Kong and the capital cities of Thailand and the Philippines.
EasyTaxi is proving controversial in Malaysia where TechCrunch uncovered evidence that representatives of the Rocket Internet startup, which launched just last month in Kuala Lumpur, have been aggressively targeting taxi drivers who are using homegrown service MyTeksi. The EasyTaxi tactic is apparently to delete the rival app manually from taxi driver's smartphones. But perhaps that's just the rough-and-tumble of competition. MyTeksi is also working on a series A funding round.
UPDATE: An EasyTaxi representative tells us:
It is not our policy to remove MyTeksi's app from drivers phone – in fact it is the other way round. What we have been doing is remove OUR own app from drivers phones for the sake of their income if we hit an overlapped driver.
Originally started in 2011 in several countries across Latin America, it seems clear that Asia's sprawling, neon-lit capitals are now the major focus for EasyTaxi's growth. Of its next wave of five planned roll-outs, three of them are in Asia.
The extra $15 million in EasyTaxi's pocket is from original backer, Latin America Internet Holding.
EasyTaxi's Dennis Wang says that the taxi finding and booking app has seen one million downloads around the world. There are now 30,000 taxi drivers in its network across 30 cities in nine countries.
Taxi apps are also hot in mainland China right now, though government intervention in the sector is making life hard for startups there.