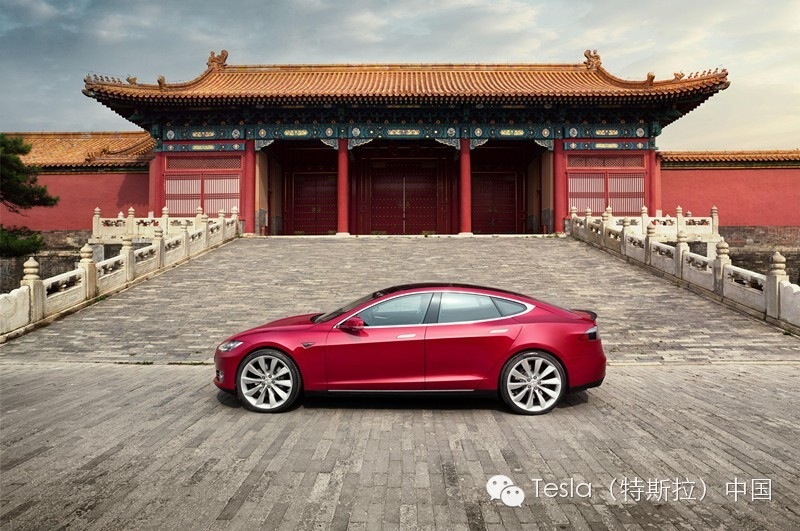 Tesla initially kicked off its China launch in April by selling only to people based in Beijing or Shanghai. Then the EV maker extended sales to Hangzhou, Shenzhen, and a few other major cities a couple of months later. Today Tesla revealed that it's opening up sales across China by taking orders from people in a grand total of 38 cities, including the seven that were already supported.
In a post on Tesla's official WeChat account, the company explains that it's now taking online orders in nearly every provincial capital, as well as a few other cities in China's monied eastern and southern areas.
Peggy Yang, Tesla's Beijing-based spokesperson, confirmed the plan to Tech in Asia and explained that it involves a financing option:
We have been working with China Merchants Bank credit card on an installment program, and we have recently rolled out the program to 38 cities. All Tesla vehicles can be purchased through an online order process, and customers from these 38 cities can also place their order online and apply for the China Merchants Bank credit card installment program.
See: China sold only 6,900 domestic electric cars in 2013, subsidies and sweeteners just not sweet enough
Yang adds that Tesla now has an expanded line-up of "170 destination chargers in over 30 cities in China" – in places like malls – in addition to the previous seven road-side Supercharger stations in four cities.
Tesla's Model S, which competes against high-end sedans from the likes of Mercedes, BMW, and Lexus, costs RMB 734,000 (about US$120,00) in China. While that's more than the Model S base price of US$81,070 in the US, the all-electric Tesla is tagged more closely to its US price than cars from its main rivals in the country. That deliberate strategy to not inflate the price of a luxury vehicle for the Chinese market was unveiled by Tesla at the start of the year, describing it as "unconventional".
No Tesla sales figures are yet available for the China market.