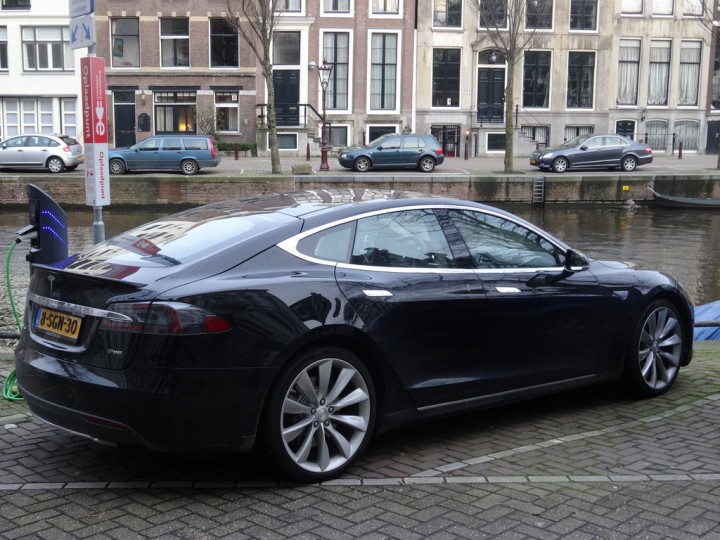 Tesla, the electric car company founded by Elon Musk, just announced that its Model S vehicle will retail for RMB 734,000 (about $120,00) in China.
That's much lower than many observers expected – upon the opening of Tesla's showroom in Beijing last November, China Daily reported that company reps estimated the car would likely be priced between $146,000 and $195,000. For comparison's sake, in the US, the Model S retails for the base price of $81,070.
What's the significance here? International cars will always retail for more in China than in domestic or Western markets, partly due to taxes, and partly due to their perceived status as luxury goods (also, the cars' target demographic in China is likely wealthier than the target demographic in developed markets). The Mercedes S 400 Hybrid, for example, retails in the US at the sticker price of about $90,000, while the same model in China sells for over RMB 1.4 million (about $230,000), according to the official website for Mercedes China.
In a lengthy blog post, Tesla lays out the math and claims that other than shipping costs, import taxes, and value-added taxes, the company imposes no market-specific markup on the Model S for China. It adds:
734k CNY is a big risk for Tesla. We know it's unconventional. We know we could charge more. We know that our competitors will try to convince Chinese consumers that our relatively lower price tag means the Model S is a lesser car, when the real reason their car costs more is that they make double the profit per car in China compared to the United States or Europe.
After opening its Beijing showroom in November, Tesla launched its official Chinese-language website just before the new year, and recently revealed its plans to build a network of charging stations across the nation. There's no official word on when the Model S will hit China's streets, but the company is reportedly aiming to roll out its vehicles sometime in March.
(Editing by Willis Wee)
(Top Image via Flickr user harry_nl)