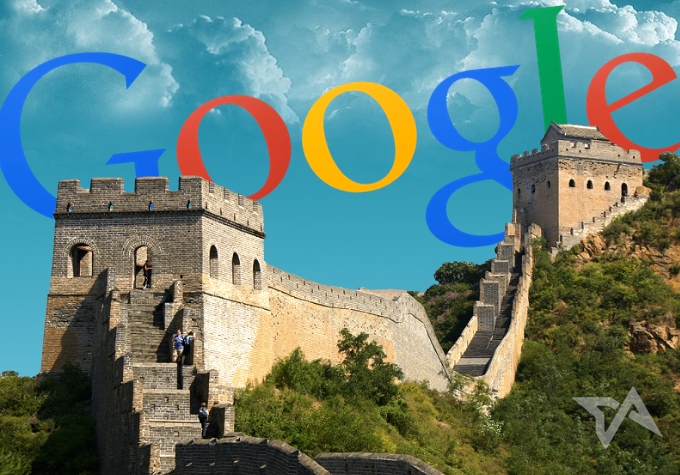 [UPDATE: 22:15 10 July]: That was fast. Looks like this lift has lasted hours at most, as all services are down once again. Tech in Asia apologizes if we inspired hope, optimism, relief, or joy for our readers based in China.
Every single Google (NASDAQ:GOOG) service was blocked in China in early June in the run-up to 25th anniversary of the 1989 Tiananmen Square incident. But today web users in mainland China are finding that some of Google's sites and products are now unblocked and accessible.
In tests on a handful of Google sites from mainland China, we're able to access Google.com, Google.com.hk, Google Play, Google Translate, and Gmail. But Google Docs and Google Plus remain blocked.
However, Google's offerings remain as hobbled as they were before the total blockage – they're now just as slow and flaky, caused by deliberate throttling of Google's IP addresses by China's Great Firewall. This has been the case since 2010, shortly after Google's spectacular shutdown of its China search engine so that the Californian company would no longer have to comply with China's state-mandated media censorship.
See: Japanese chat app Line appears to be blocked in mainland China
In March 2011, the anti-censorship monitors at GreatFire.org noticed that the average download speed of Gmail in China is
45 times slower
than that of homegrown messaging app QQ (made by Tencent). GreatFire noted at the time that Gmail seemed "partially blocked and usually very slow" – a situation that hit many other Google products over the past few years, making them unusable for most people. It appears to be part of a strategy by authorities to make Google look bad without actually fully censoring it – apart from during last month's crackdown.
That's the status quo that today's Google 'unblocking' returns to.
The lift on some Google services comes just as Chinese authorities implement a new wave of bans on foreign internet services, blocking access to Yahoo's Flickr, Microsoft's OneDrive, Japan's Line messenger, and Korea's KakaoTalk.
(Hat-tip to WSJ's Paul Mozur for spotting this on Twitter)