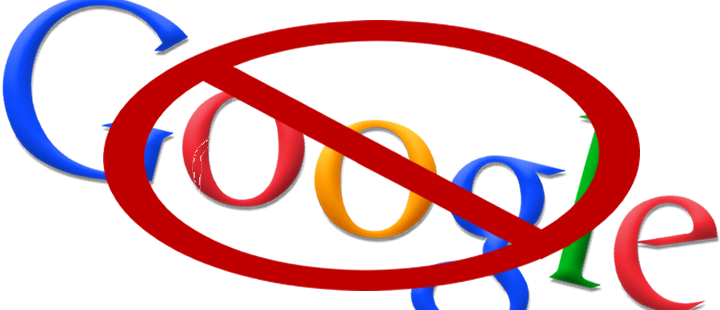 Tomorrow is the 25th anniversary of the 1989 Tiananmen Square incident, and that means Chinese authorities are taking extra precautions to make sure the event remains as forgotten as possible among its citizens.
This year, their actions include a clampdown on all Google services, including search, images, translate, Gmail, and more products usually excluded from censorship, according to anti-censorship activist site GreatFire.org. Tech in Asia staff on the mainland have verified GreatFire's findings as of press time.
When authorities aren't on high alert, many Google products are blocked, anyway, including Google+, Gchat, and Drive. But the rest of its services are routed through the company's servers in Hong Kong, where access is spotty but usable.
GreatFire reports those services have been almost completely cut off in the last four days, with no indication of if or when they might return. This is the longest and most severe censorship of Google in China, ever. The Wall Street Journal reports previous Tiananmen anniversaries didn't witness such steep drops in Google traffic.
See: WeChat and other messaging apps forced to 'clean up' as China's latest web crackdown continues
A spokesperson told WSJ that the problem is not on Google's side. GreatFire says Google could make tweaks to bypass the Great Firewall if it wished to do so. Until then, Google users in China can access the site by navigating directly to https://203.208.41.144.
Earlier this week, GreatFire created an "unblockable" mirror site of the Google search engine that is accessible and functions from within China and offers uncensored search, but it's difficult to find for those who don't already know about it.
WSJ also reports a sharp rise in denial-of-service attacks out of China that began today, although the exact target was not pinpointed.