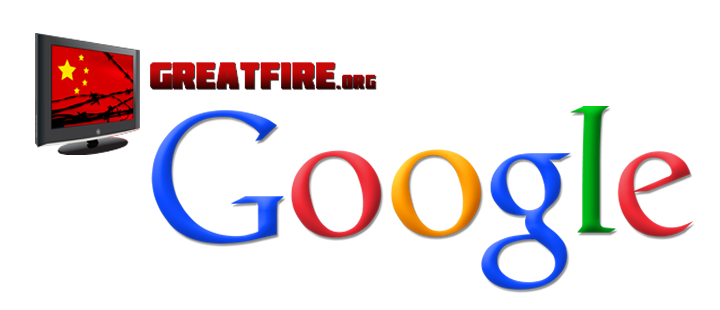 In a bold move just two days prior to the 25th anniversary of the 1989 Tiananmen Square incident, anti-censorship activist site GreatFire.org has effectively "unblocked" Google search from the Chinese internet.
We've just unblocked Google search in China https://t.co/wJH5dLfhzA

— GreatFire.org (@GreatFireChina) June 2, 2014
To do so, GreatFire created a mirror site of Google similar to what the group did for The Wall Street Journal and Reuters Chinese sites when they were temporarily blocked. The site is hosted on Amazon Web Services and uses a subpath of Amazon and Google's domains that both support HTTPS access. That means China would need to block both hosting domains – which thousands of other Chinese websites rely on – to block the mirror site.
Tech in Asia has tested the Google clone and confirmed that it is both accessible and functional from within the mainland as of press time. Here's a screenshot of a search for "Tiananmen Incident 1989."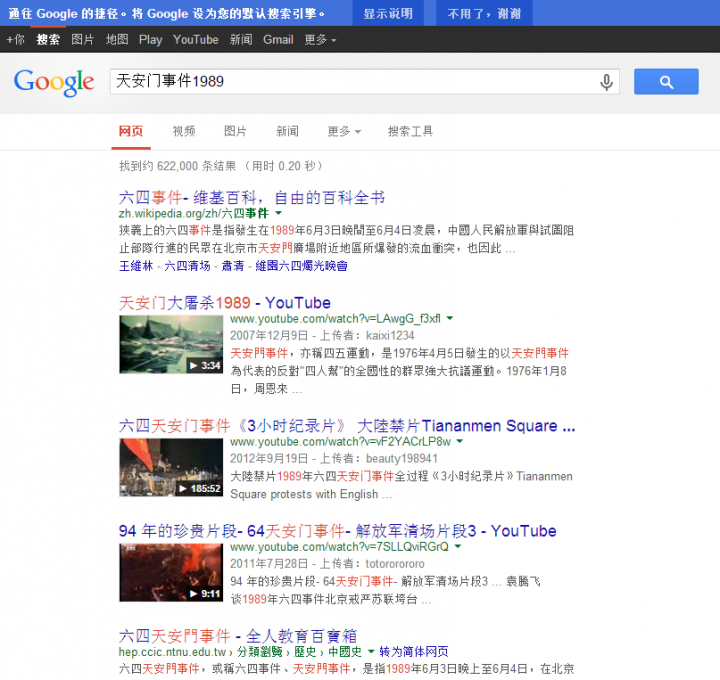 Google services in China that aren't completely blocked are usually tightly throttled, including search. Chinese users are routed through Google's Hong Kong servers, but typing in flagged keywords just returns an error message ("No data received" in Chrome). When "the day that didn't happen" approaches, the web is even more heavily crippled throughout the country.
While GreatFire's actions are certainly a slap in the face for Chinese authorities, it's hard to tell if this will have any far-reaching effects. The censors could find another method to block the site. Furthermore, the mirror site doesn't have a human-friendly URL and probably won't be indexed, and you can bet it will be flagged down on Chinese social networks.
Update: GreatFire has responded in a tweet, saying:
@pabischoff @Techinasia once the url is shared, it is unblockable and our @FreeWeibo mirror is now indexed on Google – in time, will spread

— GreatFire.org (@GreatFireChina) June 2, 2014
GreatFire is also responsible for FreeWeibo, which lets users see censored posts from the Twitter-like Sina Weibo. Tech in Asia has reached out to GreatFire for more info and will update this post pending further updates.