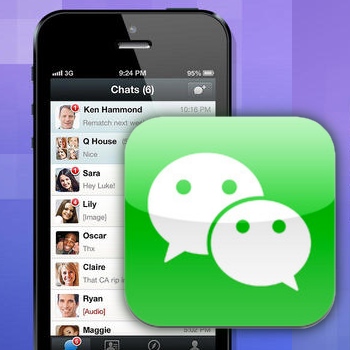 China's web crackdown in the past couple of months has been wide-ranging, extending from pornography to the spread of online rumors. The latest attempt at enforcing web standards is focusing on popular mobile messaging apps like WeChat.
State news agency Xinhua reports today that seven web companies with messaging services have agreed to take part in a month-long campaign to clamp down on "illegal and harmful information" inside these apps. That means deleting content related to rumors, prostitution, fraud, and black market items – but it could also apply to words of dissent. This comes in the run-up to the 25th anniversary of Tiananmen on June 4.
Xinhua adds that WeChat public accounts will be targeted. These are effectively blogs inside the messaging app that people subscribe to for interesting content, and they're used by an array of brands, media, and celebrities. But authorities are worried that these WeChat public accounts are used to disseminate illegal – or dissenting – content.
See: WeChat grows to 396 million active users
We've contacted Tencent (HKG:0700) , the maker of WeChat, and will update if the company responds.
This new crackdown on messaging apps also includes Xiaomi (which makes MiTalk), China Telecom's Yixin, and the flirty app Momo. In April, Xinhua condemned Momo for enabling online prostitution.
This latest "campaign to eliminate malpractice on instant messaging services" is run by the State Internet Information Office (SIIO).