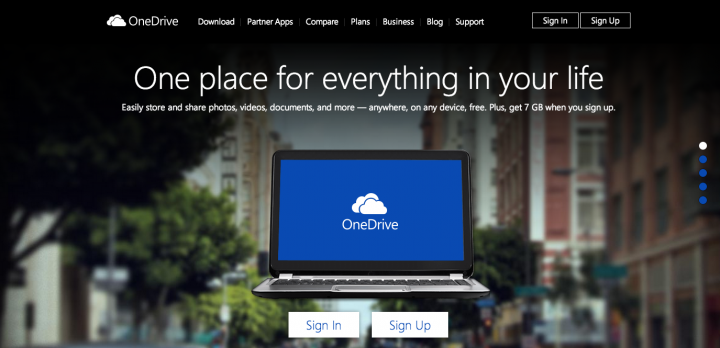 There's more alleged turbulence on the Chinese internet this week, as it appears that Microsoft's OneDrive cloud storage service and Yahoo's Flickr photo hosting site are currently not accessible from the mainland.
News of the failed connectivity first came to our attention from GreatFire.org, the anonymous watchdog that keeps tabs on China's online censorship activity. Tech in Asia then ran its own unscientific tests and reached out to other residents in the mainland, and found that  both sites remained inaccessible.
Here's what we see when we try to reach Flickr from China: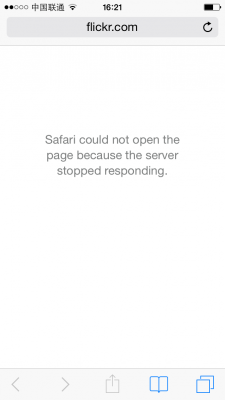 And OneDrive: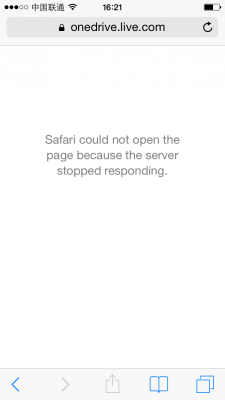 We've reached out to our contacts at Microsoft to get their take on these developments and will update this piece when we hear back.
[UPDATE: 4 July 11:40 AM] Microsoft issued the following statement to Tech in Asia: "We are investigating reports that customers of OneDrive are experiencing access issues in China. We have nothing more to share at this time."
Is this a genuine block? A temporary closure? Or simply a hiccup on the ever-unreliable Chinese internet? The jury's out for now. Still, now is prime time to watch out for irregularities in China's cyberspace. Hong Kong residents are currently staging massive demonstrations against the local government, out of concern that the universal suffrage it was promised for 2017 won't ever come to fruition due to pressures from Beijing. State media outlets in the mainland have already taken efforts to harmonize the demonstrations, with the English-language China Daily going so far as to describe the protests as an annual march that's "a jolly good thing."
Flickr might make an obvious target for suppression, given that it can act as a repository for photographs. OneDrive, on the other hand, marks a unusual choice. While Google Drive remains inaccessible from China, and Dropbox was blocked again last month after a brief re-appearance, OneDrive in theory stands a better chance of survival due to its tight integration with Microsoft's widely-used Office suite. If businesses in China depend on it to store and share data, a block would likely disrupt the flow of operations.
If these hiccups indeed turn out to be bona-fide blocks, one can't help but wonder – why not WhatsApp? Why not Instagram? Both services are fully accessible in mainland China, popular around the world, owned by Facebook (which is blocked in China), and can easily facilitate flows of information the CCP would normally deem politically sensitive.
Yesterday Chinese users on Line, the messaging app that's popular in Japan and Taiwan, took to Sina Weibo to complain that they could not send or receive messages. Line has acknowledged the problem on Chinese-language social media but has yet to speak with any journalists, including us. Wandoujia, its business partner in China, told Tech in Asia this morning that service has returned to normal for some Android users, and our colleague in Beijing successfully sent messages through Line this morning.