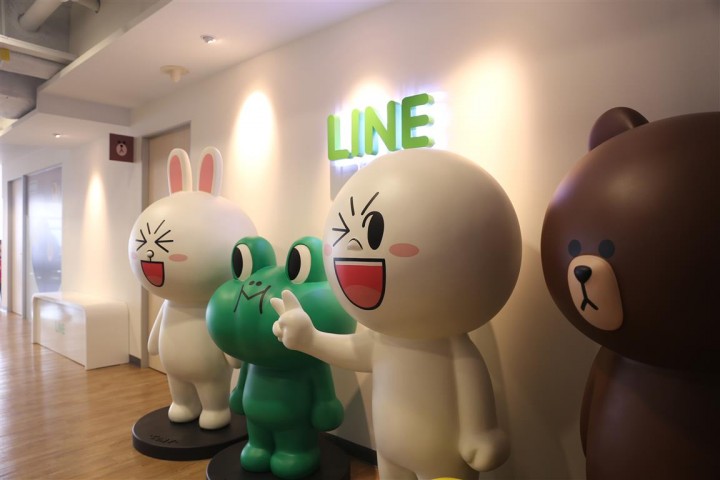 Have Chinese authorities added Japanese chat app Line to its internet blacklist? [See bottom for updates]
Today our colleagues in mainland China fired up Line, where Tech in Asia houses its non-urgent communications, only to find that messages they sent were marked with an exclamation point, indicating some sort of technical error.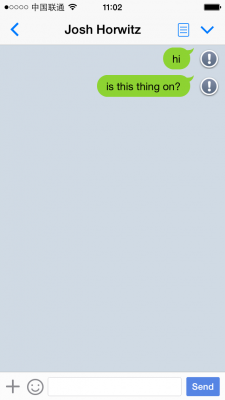 That might not mark an immediate cause for concern. Line goes down frequently, not unlike any other social network, and even suffered a major outage two days ago. But what's really causing us to raise our eyebrows is that Line's official website isn't reachable on the Chinese internet. Here's what our mainland China-based colleagues see when entering the url for Line's website in Safari: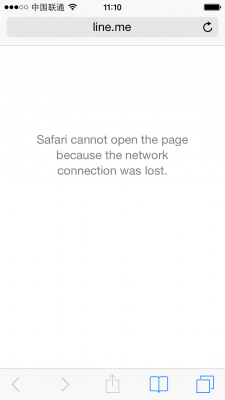 Taiwan's pan-green Liberty Times has also picked up news of the possible clampdown, and reports that the issue first surfaced last night around 10PM. The island is home to one of Line's strongest markets outside of Japan, with 17 million registered users on the app.
Early this morning Line issued a statement on Sina Weibo acknowledging technical error and noting that it is working hard to resolve the issue, but no further specifics have been given. Numerous commenters in the post thread claim that China's so-called Great Firewall has indeed extended over towards the messaging app, and suggest using a VPN to circumvent the alleged block.
We've reached out to our contacts at Line and will update this piece with more details if we hear back.
[UPDATE: 14:10 2 July 2014]: Greatfire.org has run tests and tells Tech in Asia that line.me, the URL for Line's official website (in English), remains blocked in China. While Greatfire doesn't test mobile apps, it claims that the international version of Line is "calling upon resources" that ought to prevent it from functioning properly in China. Greatfire also tells Tech in Asia that lianwo8.com , the URL for Line's localized app for mainland China, remains accessible. However, when our colleagues in China tested the localized app (downloaded from Wandoujia), they experienced the same issues – as have the Chinese Line users responding to the company's statement on Weibo, it seems.
[UPDATE: 12:25 3 July 2014]: Some Android users on Sina Weibo report that Line is back up and running for them. Tech in Asia's Paul Bischoff updated Line from Wandoujia's app store this morning and service returned to normal. Wandoujia, which helps Line with its marketing and technical operations in China, tells Tech in Asia that service currently remains spotty, and that it's supporting Line while it works to resolve the problem.
We'll keep readers informed if we learn more.