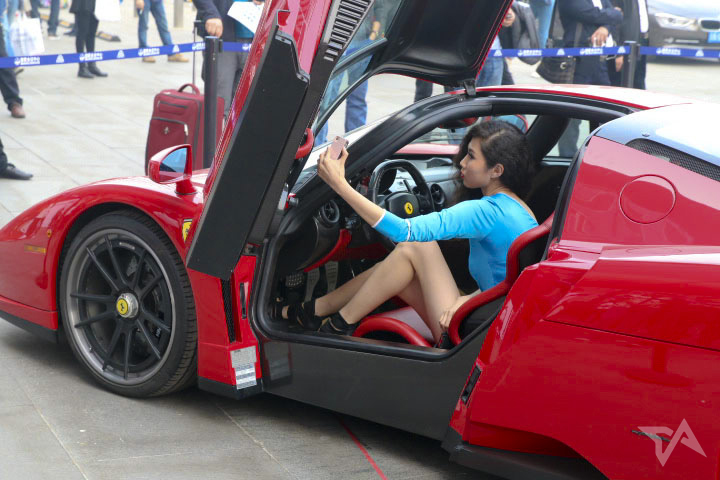 After taking over China's smartphones and computers with WeChat and QQ, it's become quite clear over the past couple days where Tencent (HKG:0700) wants to expand next: cars.
Asia's biggest internet company this week made two major announcements. The first is a $187 million investment into Chinese mapping company NavInfo for an 11.3 percent stake. The second is a new physical gadget that jacks into a car's diagnostic port to send real-time maintenance and safety information to the user's smartphone.
The latter, announced at this week's Global Mobile Internet Conference, pairs with Tencent's existing navigation app, Lubao, released in March. The investment in NavInfo will likely bolster Tencent Maps' and Lubao's navigation capabilities.
The car dongle, dubbed Lubao Box, is due for wide release in the second half of this year. In addition to car diagnostics, Tencent has also partnered with Chinese insurance giant PICC and Shell Group to offer free roadside assistance to Lubao Box users.
See: Pakistan startup hopes for a global hit with xGear, brings 'quantified self' to your car
Tencent VP Julian Ma at GMIC said he hopes car companies open up their connected platforms to everyone, not just Tencent and other big companies. "In the internet of cars industry, many people have still not realized the pain points of the users," Ma says. "We hope the automakers will be more open-minded."
The internet of vehicles
The automotive industry could be the next frontier in China for companies looking to capitalize on the internet-of-things movement. At last month's Beijing International Auto Show, Baidu (NASDAQ:BIDU) joined the game with CarNet. The app offers a fully voice-activated suite of location-based services for drivers, with an emphasis on navigation. Baidu Maps is the most popular online map service in the country. In January, the Chinese search giant partnered with US-based Airbiquity to integrate the former's send-to-vehicle, maps, and music services into the latter's cloud-connected dashboard display interface and mobile app for car owners in China.
Finally, Alibaba last month increased its stake and acquired maps and navigation firm Autonavi.
All three of China's major internet companies are dipping their toes into the automotive industry, but Ma warns it's the car manufacturers who will be the real game changers, and everyone can benefit from more open cooperation.
"These auto companies are sleeping giants that will wake up pretty soon, and they will be the main agents of transformation," he says. "It takes time to change their way of thinking, but when these giants awake, they will make a much better platform."