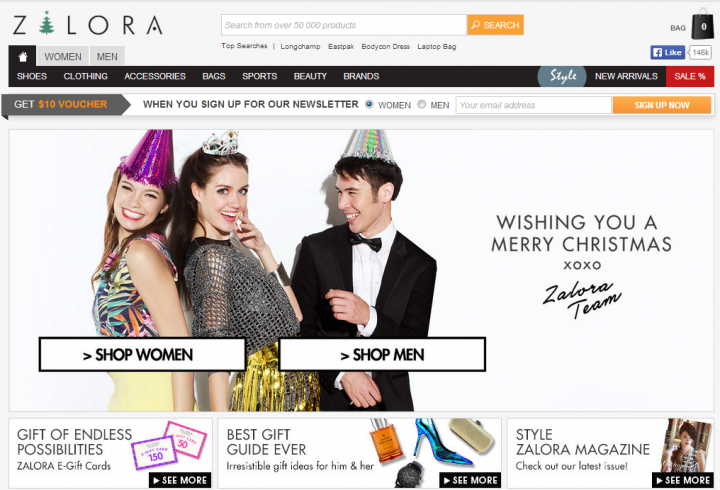 Two of Rocket Internet's biggest e-commerce companies, Zalora and The Iconic, are getting a massive $112 million investment led by Access Industries.
Both companies are fashion e-commerce retailers, with Zalora covering Southeast Asia and The Iconic in Australia.
Rocket Internet says this breaks Zalora's own $100 million record in May as the largest e-commerce funding announcement in the region. In the first six months of this year, Rocket Internet raised $1.3 billion.
Access Industries also contributed to a $500 million fund that Rocket closed earlier this year.
Zalora and The Iconic will use the money to continue expanding to a potential 600 million customers in the region.
Zalora operates in Indonesia, Malaysia, Singapore, Thailand, the Philippines, Vietnam and Taiwan — mostly emerging markets it probably felt were easy to dominate.
In 2012, Zalora posted a $95 million loss, but it predicted profitability by 2015.
Zalora and The Iconic are just two of Rocket's e-commerce ventures in the region. Others include vehicle classifieds, price comparison, marketplaces, taxi booking, and its own fashion label, just to name a few. They aren't all successful, but they have a solid track record so far, which explains why investors are so eager to throw money at Rocket Internet.
(Source: Techcrunch)
(Editing by Terence Lee)