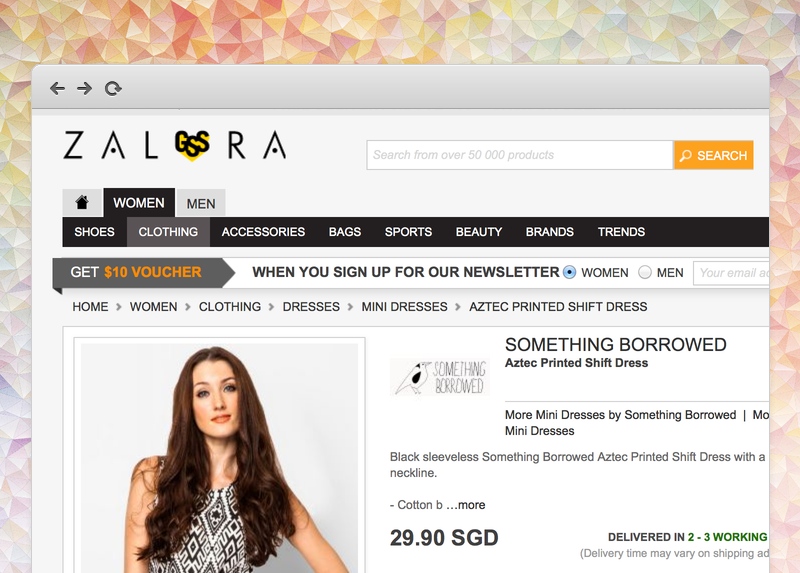 Rocket Internet's fashion e-store for Asia, Zalora, has raised a truly massive round of funding. The sum is an eye-watering $100 million – yes, one hundred million dollars – coming from best buddies and returning investors Summit Partners, Investment AB Kinnevik, Verlinvest, and Tengelmann Group.
Michele Ferrario, the managing director of Zalora, said in today's announcement:
Our company is one of the fastest growing e-commerce companies in Southeast Asia and has bright prospects. It is an honor for us that investors of such great repute have invested into an e-commerce company as young as Zalora. Our goal is to continue serving up world-class products and services, so everyone in Southeast Asia can benefit from the wide selection of products at Zalora, the convenience of our e-platform, and the speed of our delivery.
Zalora operates in Indonesia, Malaysia, Singapore, Thailand, the Philippines, Vietnam and Taiwan.
After launching in March 2012, Zalora attracted funding from JP Morgan last September, then scored $26 million just two months ago from German retail company Tengelmann Group.
The fashion e-commerce site already employes over 1,000 people and delivered its one millionth order last week to a customer in Singapore.