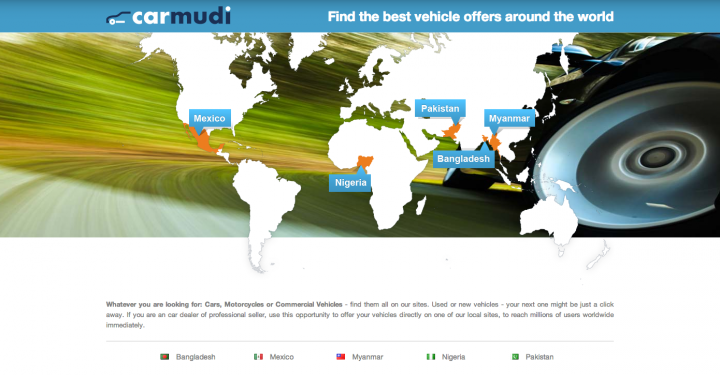 Rocket Internet, the self-proclaimed "world's largest incubator," announced the official launch of Carmudi, a platform for buying and selling new and used vehicles, today at TechCrunch Disrupt Europe 2013.
The platform works exactly as one might expect – users can optimize their search for the perfect set of wheels by specifying vehicle types (car, motorbike, etc), price range, make and model, year built, and other variables. Sellers, meanwhile, have personalized pages where all their vehicles for sale are listed. Users can rate sellers according to their quality of service and reliability, and Rocket Internet claims it's implemented first-class practices to prevent fraud.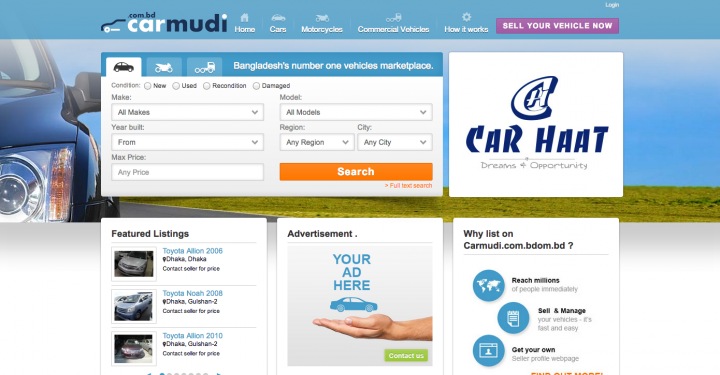 Carmudi has currently been in private launch for the past few months in Mexico, Nigeria, Pakistan, Bangladesh, and Myanmar, and was previously available in some of these regions under different monikers. Rocket intends to roll out the service into more parts of Asia in the coming months.
The website marks Rocket Internet's second move into the online classifieds space in Asia. Just three weeks ago the company officially launched Lamudi, an online real estate classifieds website, in 13 countries including Myanmar, Saudi Arabia, and Bangladesh.
Rocket Internet has endured both momentous highs and unsettling lows during its tenure in Asia. E-commerce sites Zalora and Lazada have taken the continent by storm and played a huge role in helping the company net $1.3 billion in funding over the course of this year so far. But the company's taken hits too. Last July it closed down Southeast Asian operations for OfficeFab, an office supply vendor, and a year before that its venture in furniture Home24 met a similar fate.