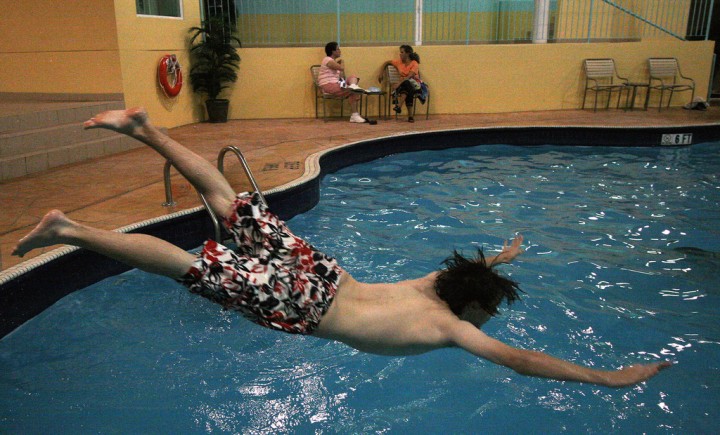 Rocket Internet, to employ a tried-and-true cliche, is a company that many tech industry watchers love to hate. On the surface, one can easily accuse the German accelerator of copying promising US or European ventures and racing to build up twin projects in emerging markets, with the ultimate goal of getting acquired. Defenders will argue that no company can claim to be truly innovative, and that entrepreneurship is about execution rather than inspiration.
While the tech industry loves to keep an eye on Rocket Internet, following its progress can be tricky. The company will routinely launch projects quietly, informing the media months after the fact. And if executives decide said projects aren't worth maintaining after all, they'll just as quietly disappear. Often, news of a closure will only make its way to journalists in the form of layoff rumors that appear in German-language media.
Below we've catalogued five Rocket Internet projects that failed to pick up speed in Asia. It's worth noting that some were abandoned after a formal rollout, while others fizzled out before even reaching full realization. In addition, these misfires went under not necessarily because they failed to approach sustainability, but because they failed to reach the targets that Rocket set for them. That could mean that the numbers were good by startup standards but not good enough by Rocket standards.
Officefab
Industry: online office supply retail
Birth: June 2012
Death: July 2013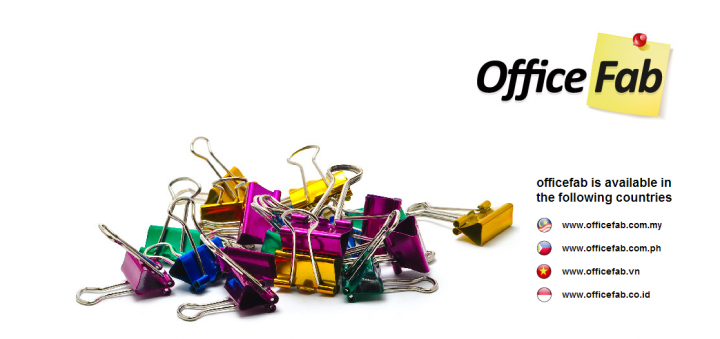 Officefab was a business-to-business e-commerce site that sold everything you'd expect to find in an average cubicle farm, from Scotch tape to Lenovo laptops. Launched in the summer of 2012 (if still-live social media accounts are to be relied on), Rocket hired employees for the e-store in the Philippines, Vietnam, Malaysia, and Indonesia.
About a year after its emergence, just after Rocket completed two $100 million funding rounds for Zalora and Lazada, word got out that OfficeFab would get left behind. Employees started talking to the media, revealing that while the numbers were good, the project's failure to attract comparatively-sized investments may have played a role in its demise. One team member told _Tech in Asia_'s Terence Lee: "The higher management decided everything so even though we're doing well with high revenue and margin, we can do nothing anymore if the main office decided to shut it down."
Leftover funding for OfficeFab was diverted to OfficeYes, Rocket's office supply e-store for India. Rocket currently has no other office supply companies in its roster.
Home24
Industry: online furniture retail
Birth: April 2012
Death: August 2012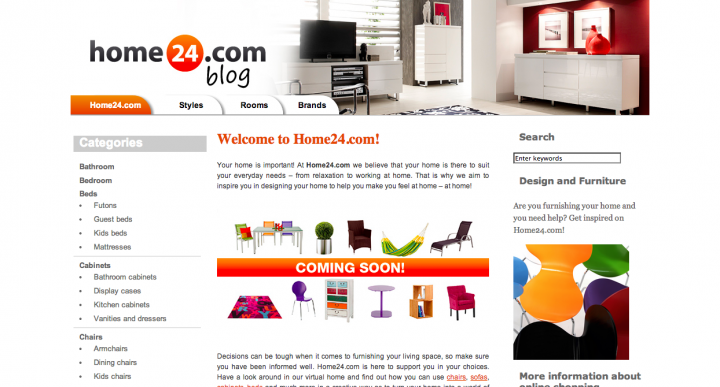 Home24 launched officially in 2011 in Germany, but didn't make its way into Asia until April 2012. Its launch on the continent was short lived, however, with the Singapore branch office shutting down just four months after it opened – marking one of Rocket Internet's quicker flameouts.
Despite its rapid disappearance in Asia, Home24 continues to operate globally, with operations in France, Austria, and the Netherlands in addition to Germany. Last September managing director Domenico Cipolla told Reuters that the company had plans to expand in 2014, though there's been no word yet on whether or not the company will try its hand in the East again.
Payleven
Industry: mobile payments
Birth: June 2012
Death: Dead in Asia, survives elsewhere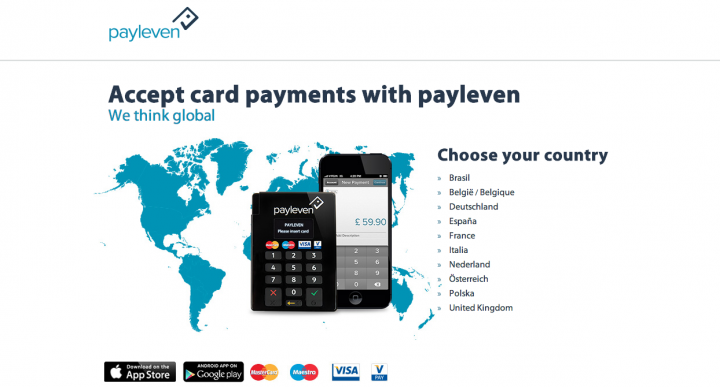 Payleven is Rocket Internet's answer to Square, the mobile third-party payment app founded by Twitter mastermind Jack Dorsey. Whereas Home24 took a dip in Asia's shallow end before hopping out, Payleven either never launched or still hasn't launched – or something in between. In June 2012 bloggers did some sleuthing only to unearth that the web address for EvoPay, the presumed name for Rocket's anticipated Square clone, redirected to the address Payleven.de. Meanwhile, a public business profile for a company called Payleven surfaced in Singapore, with a listed address that matched that of Rocket's other Singapore ventures. Local Facebook pages for Singapore, Malaysia, Indonesia, Vietnam, Philippines, and Hong Kong appeared as well.
It may have appeared as though Rocket had been getting its ducks in order in preparation for an Asia-wide launch. But that never happened. Payleven is alive and well in Europe, where it inked a retail collaboration deal with Apple last May, but the project never got off the ground in the Pacific. This could possibly be due to the extremely fragmented payment landscape in Asia.
Pinspire
Industry: social networking
Birth: February 2012
Death: April 2012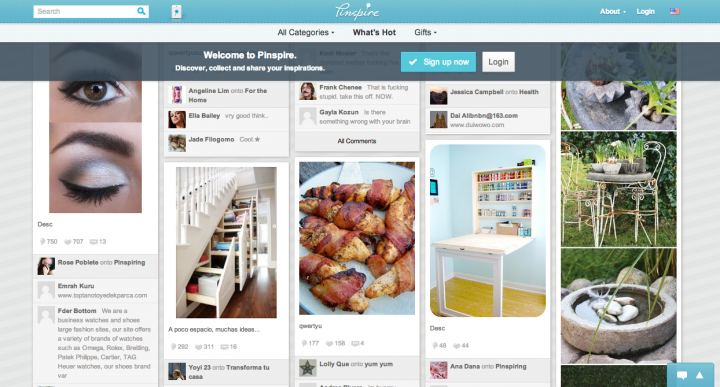 Most companies on Rocket's current roster lean towards e-commerce – if a Rocket company isn't trying to sell you stuff, it's probably helping you find stuff to buy, or compare the prices of said stuff. But the accelerator will occasionally dabble in the softer, social side of the internet. In spring 2012 it developed Cardagram, a Postagram knock-off that has since vanished, and it's currently incubating an online dating service.
But one of Rocket's more embarrassing flops might be Pinspire, a social network that drew inspiration from Pinterest. The site launched in February 2012 in Indonesia, Malaysia, Singapore, the Philippines and Vietnam, right around the time that Rocket's wildly successful Zalora started picking up traction in Southeast Asia.
But Pinspire wasn't an ordinary bomb. It quickly turned into a haven for astroturfers to hawk shady deals at users, both on Pinspire and on other blogs. According to TechCrunch, this led Pinspire employees to remove pins, but the scope of the activity was so great that even ordinary users were affected, angering them in the process.
In line with Rocket tradition, Pinspire's demise was signaled by rumors of layoffs in German-language media in April 2012. Curiously, Pinspire remains live and open for all to see. And it takes all of two seconds identify the onslaught of spam that plagued this ill-fated endeavor.
Airizu
Industry: short-term/vacation property rentals
Birth: April 2011
Death: August 2013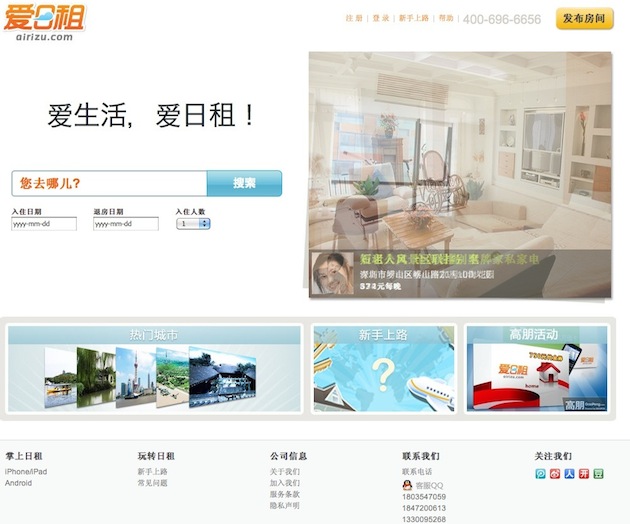 Airzu launched in April 2011 as the company's answer to AirBnB for the domestic Chinese market. That marks a relatively early start for the company compared to its other Asian endeavors.
But Chinese entrepreneurs are known for their abilities to clone fast and clone well, much like Rocket itself. Unsurprisingly, similar homegrown services began to emerge in 2012. There was Tujia, which, after its launch in January 2012, quickly nabbed two rounds of funding from HomeAway, a like-minded US company, as well as Ctrip, a domestic online travel giant. Then, in early 2013, upstarts Xiaozhu and Mayi each received $10 million in funding, the latter from big timers including VantagePoint and Sequoia Capital.
Amidst the heated competition, word got out in August 2012 that Rocket Internet desperately needed more backing for its China ventures. As rumors made the rounds on tech blogs, Rocket issued a statement declaring that China "was no longer a key market from a company building perspective."
Airizu soldiered on for the next several months before rumors surfaced in May 2013 that Rocket cut 70 percent of the company's workforce. And when Rocket cuts staff, it usually means the venture has gone kaput. Indeed, by August of this year Airizu was no more.
(Editing by Steven Millward)
(Image credit: Flickr user aaronw79)