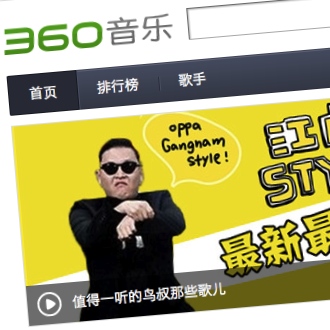 Ever since anti-virus maker Qihoo (NYSE:QIHU) first caused waves with the launch of its own search engine this summer, the company has been expanding its offerings. Today it has rolled out a dedicated music search feature at music.so.com.
Though 360 Music search is a challenge to China's biggest search engine, Baidu (NASDAQ:BIDU), with its Baidu Music service, Qihoo's effort is actually just an aggregator of songs from third-party sites. Perhaps Qihoo plans its own music streaming service later. But for now, 360 Music links to smaller services such as Xiami and Yiting. So it's a great traffic boost for those music startups.
In addition to the music section, Qihoo's 360 Search also now has a streaming video section that aggregates movies and TV series from the likes of Youku, Tudou, and LeTV. Again, this is an area where Qihoo might develop its own in-house service in the future.
(See: Google Shuts Its China-Only Music Service)
Qihoo's founder and CEO is hoping that the fledgling search engine can take 15 to 20 percent of the search market in China. Currently, it has just under 10 percent, which is good going for a three-month old product. But it'll be a challenge to grow it from there.
[Hat-tip to iMeigu (article in Chinese) for spotting this]