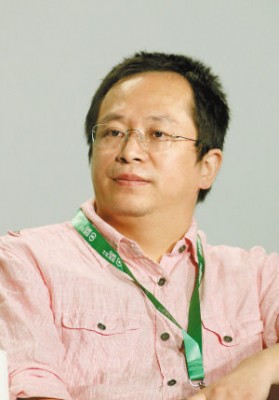 Qihoo's 360 Search has been at battle with Baidu since its launch, and thanks to the fact that it has been built into software lots of Chinese people use, it grabbed a quick ten percent of the market. Since then, though, it hasn't made much progress. Yesterday in an interview with Snowball Finance, Zhou told reporters that his target is 15-20 percent of the search market.
15 to 20 percent; if we can get to this market share, then the monopoly will have been destroyed. And the monopolizer may be forced to make improvements.
Zhou calls the 15-20% market share a "rational" number for 360 Search to attain, but it seems like a pretty unambitious target for Zhou, who has been waging a war of words with half of China's tech industry for the past few months. I mean, this is the guy who suggested that Tencent was scared of Qihoo creating a messenger product, the guy who has been saying that Baidu is hiring pundits to discredit his browser. Not that 15 percent is bad or anything, but when you've spent the last few months railing about smashing monopolies…well, I guess people expect something a little bit more dramatic.
Of course, if Qihoo really could grab a 20 percent share of the market, Baidu would still have a huge advantage but it might really be forced to reevaluate things a bit. But with 360 Search seemingly stalled around ten percent, it may face a real struggle in attempting to essentially double its current market share.
[Snowball Finance via Sina Tech, Image via Sina Tech]