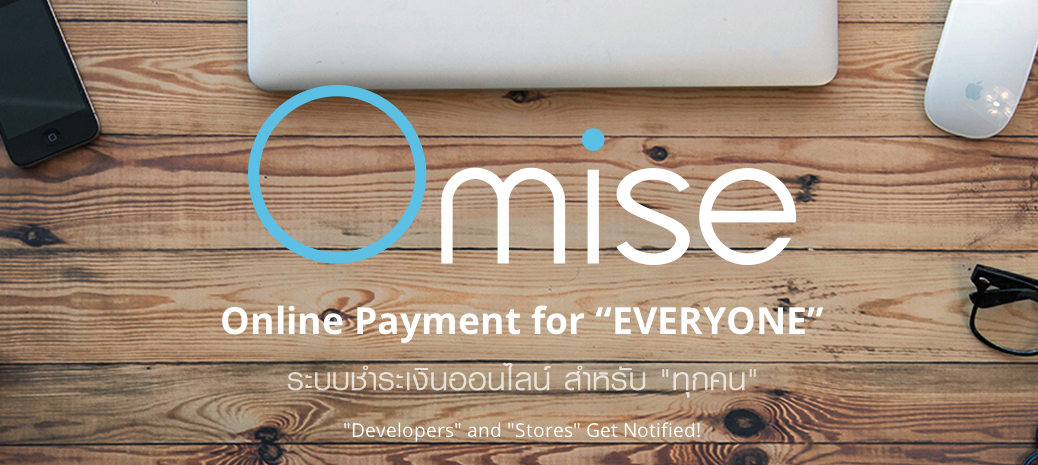 Online payments in Southeast Asia is broken, and that's because many people in the region do not own credit cards or bank accounts. There is no shortage of startups attempting to fix this.
Throw Omise into the mix: the Thailand-based startup announced today that it has raised US$300,000 from Indonesia and Japan-based fund East Ventures (disclosure: East Ventures also invests in Tech in Asia. See our ethics page for more information).
Omise's payment system hasn't launched yet, so it's not possible to give an accurate snapshot of the product for now, and few facts are available online. Nonetheless, the company has revealed several key details to Tech in Asia.
The closed beta product will launch at the Echelon Thailand conference in September. It is designed to address issues in the status quo. Existing payment systems require developers to submit tons of documentation, hit a minimum number of transactions monthly, pay high transaction fees, and face long approval times. Current systems also lack good API documentation or sandbox testing.
As a result, stores prefer online banking or offline payment methods like ATMs. The merchants require shoppers to send a proof of payment via email or other channels.
"Since there is no payment notification, the store has to check the transaction manually which delays the delivery time and increases the chance of fraud. This fraud may occur by shoppers photoshopping their proof of payment," the press release adds.
Omise has two products, one designed for developers, and the other for non-developers. Both promise minimal online identification, no minimum monthly transactions, and lower transaction costs. The first product is a white-label payment API that functions like a Stripe or Braintree for the emerging markets. The second is a payment app that allows merchants to accept money via Facebook, Instagram, Line, SMS ,or email. It's similar to Square Cash. 
Omise will accept credit and debit cards, as well as allow users to use their online banking accounts, ATMs, and banks to pay. It is secure too, being PCI-DSS 3.0 compliant.
The startup is founded by CEO Jun Hasegawa and COO Ezra Don Harinsut.
Other companies attempting to fix payments in Southeast Asia include Fastacash, Coda Payments, 2C2P, and MOLPay. That's just scratching the surface.
Telcos like Globe and SingTel have introduced their own payment systems, and US startup Braintree appears primed to expand to Asia.
No winner has emerged in the region yet though, so the grand experiment continues.
See more: 10 startups that can beat PayPal in Southeast Asia