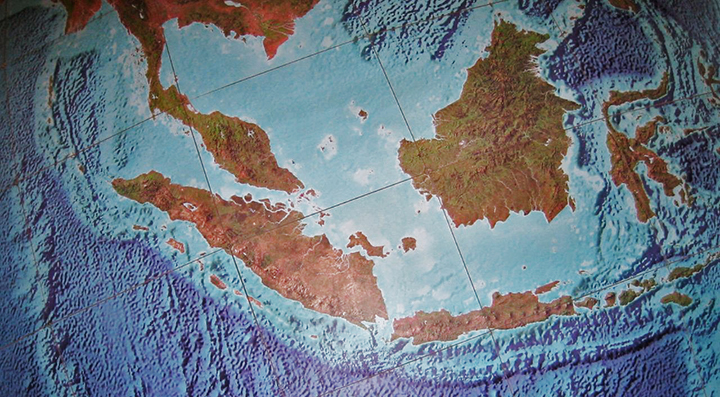 While money is flowing into e-commerce in Southeast Asia, the gap between the physical and online retail markets is still staggering.
Indonesia's retail industry is valued at $134 billion, yet e-commerce is estimated to be worth only 0.7 percent of that figure. In the Philippines, the retail sector is pegged at $32.8 billion, but a Nielsen survey discovered that only one percent of consumers in 2011 have tried e-commerce in the past month.
One reason for the gap is the lack of an ubiquitous payment gateway that, unlike PayPal, can thrive in places with low credit card adoption.
More than cash shifters, payment gateways reduce the friction of processing payments while providing security for sensitive data.
In Southeast Asia, no platform with cross-border mass market appeal exists to service the unbanked and under-banked, who still form the majority of populations in Indonesia, the Philippines, and Vietnam (PDF link).
But a few companies are trying. Here's a roundup of 10 payment-related startups in the region that show promise:
Qwikwire wants to facilitate payments between sellers in the Philippines and buyers in the United States by acting as an intermediary between banks. Filipinos without a bank account will be issued a cash card which can be used to withdraw payments. Read our article on Qwikwire.
Market presence: Philippines, United States
Traction: Still in beta
Investments: $11,700 from Singapore accelerator JFDI
Founded in 2008, Ayannah operates a number of payment services for the unbanked: Sendah Direct is a web and mobile platform that lets users resell digital and physical goods, including mobile airtime credits, gift certificates, and micro-insurance products. Using Sendah, Filipinos can send physical and digital products to one another. And with Gamenah, gamers can buy game credits and virtual goods in three ways: over the phone, over the web, and over the counter. Startupbeat and e27 explain more.
Market presence: Philippines
Traction: Sendah Direct has 6,000 retail points.
Investments: Two rounds of seed funding: $2 million followed by another $1 million round led by Siemer Ventures and Golden Gate Ventures.
Dragonpay lets customers buy online from merchants and pay via non-credit card channels like online banking services, ATMs, and over-the-counter at banks and retailers. Merchants are given an API to accept payments from supported sources. The platform supports recurring payments over debit and mass payments too.
Market presence: Philippines
Traction: Undisclosed
Investments: Undisclosed
Apptivate is a web app for using virtual currency to buy apps and movies on iTunes. No credit cards needed. It plans to expand into books and other markets like Thailand and Indonesia.
Market presence: Philippines
Traction: Undisclosed
Investments: Apptivate joined Phillipine accelerator program Launchgarage, then received $30,000 in seed funding from Kickstart Ventures.
Founded in early 2011, 1Pay focuses on mobile payments for digital goods. Merchants can use an SDK to integrate payments via mobile for their apps. This allows customers to pay using SMS, online, and prepaid cards. Read our article on 1Pay.
Market presence: Vietnam
Traction: Working with over 25,000 media networks and 25 local mobile game studios.
Investments: Undisclosed
Mobivi, around since 2008, has partnered with PayLink to set up kiosks for users to pay for a variety of services, including software purchases and game top-ups. The company also offers an Employee Credit Card, which can be used by participating businesses to pay their employees, who can in turn use the card to buy stuff online.
Market presence: Vietnam
Traction: 300 merchants on the Employee Credit cards
Investments: Over $10 million in funding. Three major investors: Experian ($4 million), Kusto Tiger Fund Private, and Unitus Impact.
Payoo has launched Paybill, an online service that allows users to pay for their electricity, water, telephone, internet, and cable bills. Read our article on Payoo.
Market presence: Vietnam
Traction: Undisclosed
Investments: Undisclosed
Read: a complete list of players in Vietnam's online payment space
2C2P has been around since 2003, but has only recently gone into alternative B2C payment methods with the launch of 1-2-3. The platform gives consumers the ability to pay over the counter or through online direct debit. 2C2P has other services that ease B2B payments as well. Read our coverage of 2C2P.
Market presence: Thailand (key market), Indonesia, Cambodia, Laos, Philippines
Traction: 1-2-3 has 20,000 cash collection points in Thailand. Overall, 2C2P handles 78,000 transactions daily in Asia-Pacific, and processed $450 million in transactions in 2011 (for comparison, PayPal handles $315 million a day).
Investments: Seed funding from Expara IDM Ventures under i.JAM, $1 million series A round by Digital Media Partners and $2 million series B round by GMO Venture Partners.
Coda Payments works with mobile operators to turn smartphones and feature phones into payment devices to purchase digital and physical content. The Next Web explains more.
Market presence: Indonesia
Traction: Partnered with Indonesian telco Axis
Investments: Undisclosed amounts from GMO Venture Partners, Digital Media Partners, Golden Gate Ventures, and other angels.
With, Cherry Credits, gamers can buy virtual items using physical scratch cards, which can be paid for with cash. The cards can be purchased at convenience stores, cyber cafes, and kiosks. It is integrated with China's Alipay and in-app purchases platform MoVend. Read our coverage of Cherry Credits.
Market presence: Scratch cards are distributed in Singapore, Malaysia, Philippines, Thailand, Indonesia, Australia. Cherry Credits can also be purchased in the US, Europe, and the Middle East
Traction: 100,000 distribution points worldwide, including over 1,000 stores in Australia.
Investments: Undisclosed
Anh-Minh Do contributed to this report.
---
(Image credit: WorldIslandInfo.com)
(Editing by Steven Millward and Josh Horwitz)