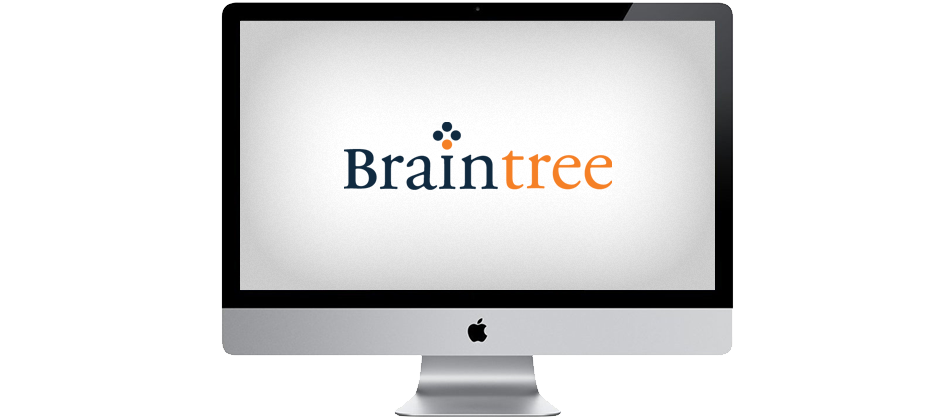 Internet companies in Singapore and much of Asia are starved of a simple and easy-to-use online payment system. Developers and startup founders that I speak to often wish that Stripe or Braintree – commonly dubbed payment 2.0 services – would be available in the region.
While rumors have floated about their impending expansion into Asia, neither firm announced anything – until recently. It turns out that Chicago-headquartered Braintree is hiring a sales team in its soon-to-be-opened Singapore office. The job vacancies are posted on its website.
The company, which was bought by PayPal for a sweet US$800 million in an all-cash deal, is seeking a sales engineer and a sales executive. Curiously, the engineer will serve as "the technical tour guide for new gateway and merchant service relationships in Europe." The sales exec, meanwhile, will work on developing "new gateway and merchant service relationships with small to mid-market businesses (Update: The job postings were removed)."
Braintree did not say if or when it will be available in Asia. Tech in Asia is reaching out to Braintree for comments, but has not heard back from them. Nonetheless, if a company is hiring a sales executive in Singapore, it's highly probable it's seeking customers there.
For now, Braintree is only available to merchants operating in the US, Canada, Australia, or Europe. They must own an account with a bank chartered in these countries.
The service charges a 2.9 percent flat fee plus US$0.30 for each transaction, which is standard across many online payment services like PayPal and Stripe. It supports payments made via PayPal, as well as credit and debit cards.
Braintree and Stripe are often compared with one another. Both were touted as PayPal killers because their payment services are more full-featured and easier to integrate into apps. While PayPal takes users out of the app to make a payment, Braintree and Stripe keep users within the checkout flow the whole time.
SaaS companies especially would cheer Braintree's expansion into Asia. While PayPal is perfectly acceptable for an upstart software company, it lacks advanced features for managing subscribers and recurring payments, writes serial entrepreneur Jon Yongfook. PayPal also turns off some customers. He recommends that startups in Singapore use a combination of WorldPay and Chargebee.
Braintree, however, could change the game since it acts as both a payment gateway and a system for managing recurring billings as well as subscribers. It has the ability to upgrade and downgrade customer subscriptions and automatically prorate the charges.
Merchants can also create pricing plans for customers and set discounts, add-ons, promotional periods, and rewards. In fact, it could conceivably replace both WorldPay and Chargebee with a simpler interface and fee structure.
Given how ecommerce in the region is heating up despite the online payment woes, Braintree's entrance could spur the industry further.
Some screenshots of the job postings: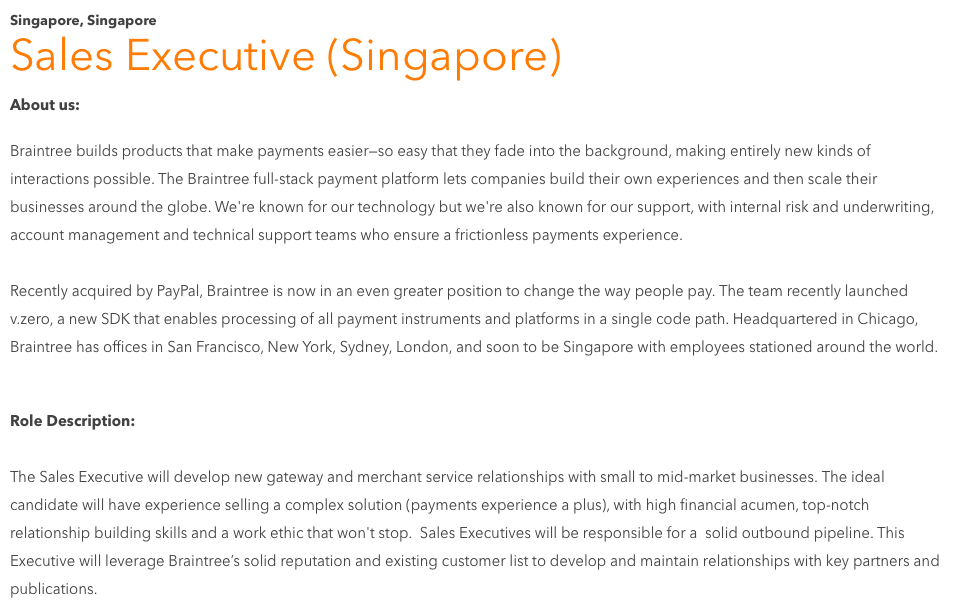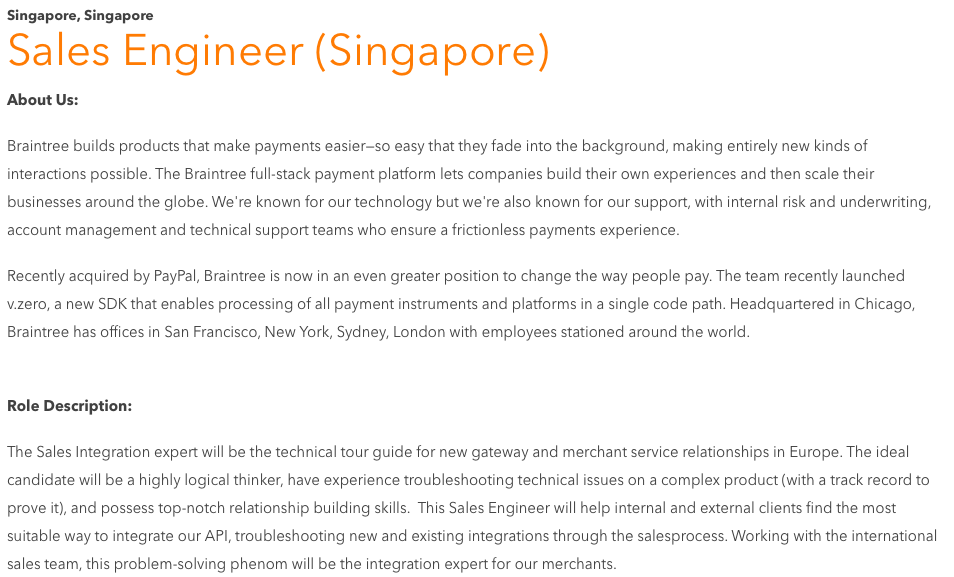 See more: 10 startups that can beat PayPal in Southeast Asia