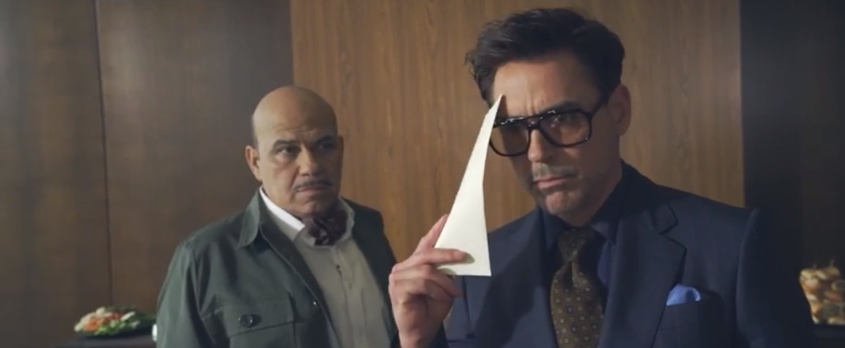 After struggling with sales, seeing an executive brain drain, and suffering a huge loss in stock value, HTC (TPE:2498) needs a huge boost. The Taiwanese phone-maker is banking on a $1 billion marketing campaign, unveiled today, that features Iron Man actor Robert Downey Jr.
The aim seems to be to get people talking about HTC again. The first TV ad slot (embedded below; update: added in the full ad) focuses on Robert Downey Jr. figuring out what the initials 'HTC' stand for and barely takes time to highlight any HTC smartphones. "Humongous Tinfoil Catamaran" is the first guess Downey makes. (He should use Wikipedia, which says the name derives from High Tech Computer Corporation, a name so dull that it's probably best never referred to). The over-arching theme of the ads is 'change'.
HTC certainly needs to change its fortunes, and the huge campaign – Engadget notes it's equivalent to HTC's entire worldwide marketing budget last year – is a big bet that greater visibility will lure consumers away from rival Android smartphones made by Samsung, LG, Sony, and many others. In China, HTC's long-gone dominance is being eroded even further by reasonably good budget smartphones that are less than half the price of HTC's flagships.
(Update: We've swapped in the full two-minute ad – instead of the promo – courtesy of the guys at AndroidPolice) Here's the first HTC ad with Downey Jr. on screen:
(Source: Engadget, via AndroidBeat)
(Editing by Enricko Lukman)