We've all heard of Nest, Oculus Rift, Pebble, Dropcam, and SmartThings – but what are the hottest hardware startups coming out of China?
Here's our pick of a dozen of China's best making waves with their gadgets. They're cool, they're smart – and they're mostly cheaper than their Western counterparts.
1. Xiaomi – smartphones, tablets, wearable tech, smart TVs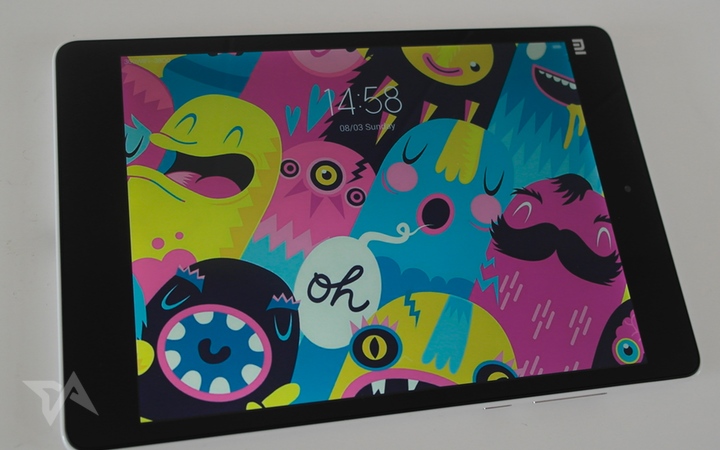 Can Xiaomi still be called a startup now that it's on course to sell 60 million phones this year and is probably valued at tens of billions of dollars? Since Xiaomi just passed its third-year anniversary as a gadget maker, let's say it can.
Xiaomi is clearly China's hottest new hardware company. Its rise also holds a valuable lesson for smaller startups in this space – the software side of things is extremely important. Before Xiaomi outed its first smartphone, the company spent more than a year honing its MIUI OS, which is build on top of Android. MIUI can be 'flashed' onto numerous other Android phones, meaning you don't need to have a Xiaomi phone to use its Android skin – and that allowed the startup to get a lot of testing done with millions of Android geeks before the first phone was even revealed. The good looks and polish of MIUI undoubtedly helped boost Xiaomi sales by making the budget phones feel more premium than their plasticky hardware would suggest.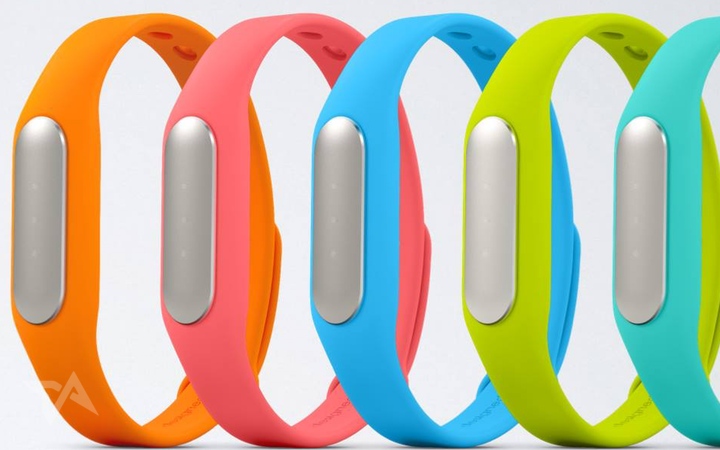 Xiaomi has gradually branched out over the past few years to make a set-top box, a smart TV, the MiPad tablet (pictured top), a router, the Mi Band fitness tracker (pictured above), and a bunch of accessories. The Mi Band packs in most of the features of the Nike Fuel Band or a FitBit wristband, yet it costs a mere RMB 79, which is US$13.
It's not all been easy sailing for Xiaomi. Now the firm is on the global stage it's finding itself under attack in the media for hardware design that lacks originality – such as the iPhone 5c-esque aesthetic of the MiPad. Then again, Samsung is facing the same critique with the new Galaxy Alpha, which looks like an iPhone 5s photocopied at 117 percent zoom.
The Beijing-based startup now has four phone models, ranging in price from just RMB 699 (US$113) to RMB 1,999 (US$325): the Redmi, Redmi Note, Mi 3, and the upcoming Mi 4. It has so far launched outside of mainland China in Hong Kong, Taiwan, Singapore, Malaysia, and India. The next stop is Indonesia.
See: Xiaomi MiPad is a pretty package for just $240 – REVIEW
2. OnePlus – smartphones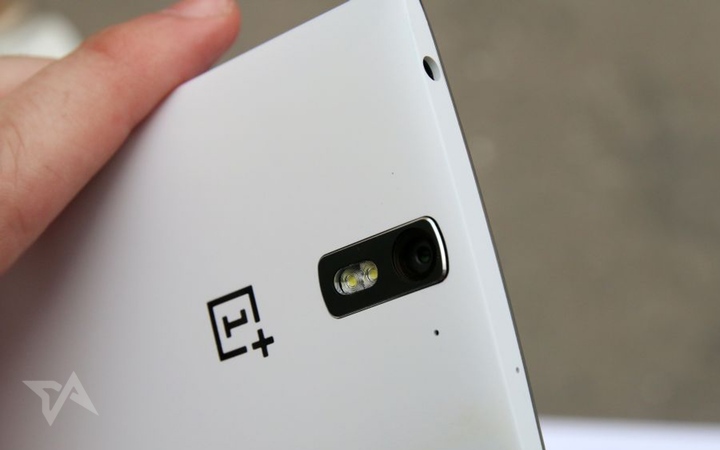 When OnePlus launched earlier this summer, it was clear that this new startup had learned the key lessons from Xiaomi: it takes software seriously, it uses flash sales to minimize inventory and risk of over-production; it mostly only sells online; and it goes for a low price-tag that's half of what you'd pay for a flagship from HTC or Samsung.
One thing that OnePlus is doing differently is that it has created two separate versions of its OnePlus One phone – one for international markets, and one just for mainland China. The non-China iteration comes packed with the CyanogenMod OS version of Android, which is highly regarded by Android geeks. It's also more ambitious than Xiaomi in its global ambitions, selling from day one in 15 tough markets outside its homeland – in Austria, Belgium, Denmark, Finland, France, Germany, Hong Kong, Italy, the Netherlands, Portugal, Spain, Sweden, Taiwan, United Kingdom, and the United States.
The Chinese version of the OnePlus One is RMB 2,000 (US$325) for the 16GB version and RMB 2,300 (US$365) for the 64GB iteration. The international version is even cheaper, starting at just $299.
See: OnePlus One is China's coolest smartphone… for now – REVIEW
3. Codoon – fitness trackers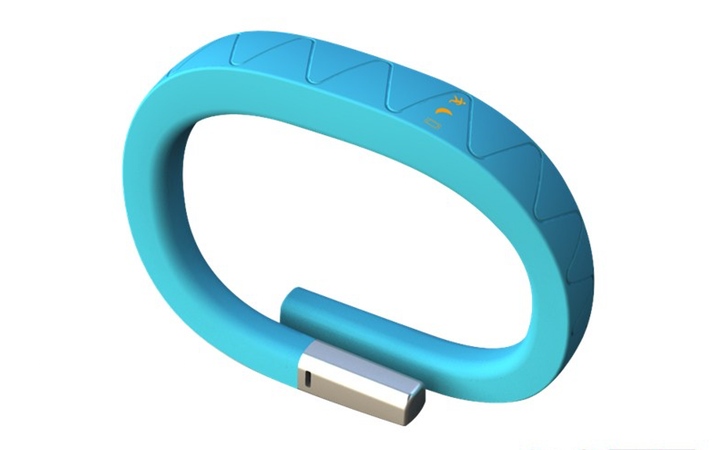 Codoon is China's biggest and oldest homegrown fitness tracker startup, dating back to 2009. It now makes five app-connected gadgets that revolve around health and the quantified self.
Codoon has seen a global backlash against its carbon cloner instincts. In May last year, the startup very closely copied the Jawbone Up, and a few months later it came out with the Smartband 2 (pictured below), which rips off the Nike Fuel Band.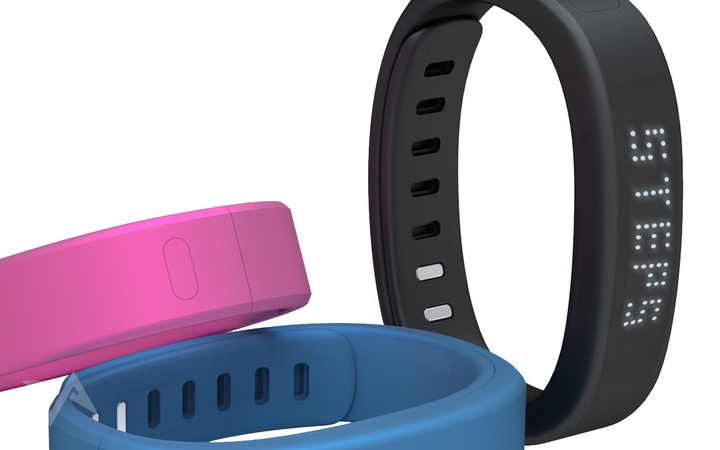 Aside from unoriginal design, the startup seems to be struggling to keep pace with its rivals, and its preference for copying leaves it perpetually almost a year behind the curve. Nonetheless, it secured nearly $10 million in series A funding earlier this year.
The Codoon Smartband 2 is RMB 499 (US$65), while the Smartband S is RMB 399 (US$81). Its smart body scales cost RMB 399 (US$81).
4. Picooc – smart scales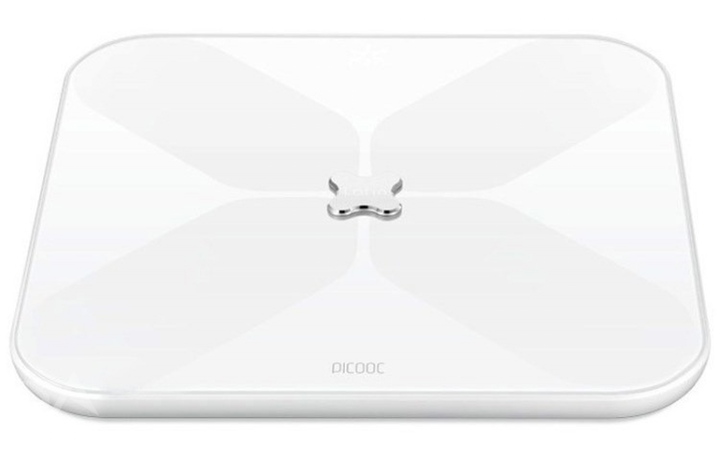 Treading on the toes of Codoon is rival fitness-oriented gadget maker Picooc. Its sole product right now is a smart body scales unit called Latin. It not only shows your weight but also indicates important metrics like body fat, body mass index, body water, and muscle mass. It ties to an app for a fitness-tracking experience that complements wearable tech gadgets.
Picooc got $21 million in funding a few months ago.
The Picooc Latin is priced keenly up against the Fitbit Area scales, at just RMB 349 (US$57). The Fitbit Area costs RMB 1,198 (US$198) in China – that's nearly quadruple the price of the Latin.
The Latin was originally priced at RMB 699 (US$113) upon launch, but it has since fallen. The tumbling price of this gadget – as well as harsh price cuts implemented by Codoon – show that this is a tough sector in China. Larger newcomers to this market – such as Xiaomi's Mi Band – will push the price down even more aggressively.
5. InWatch – smartwatches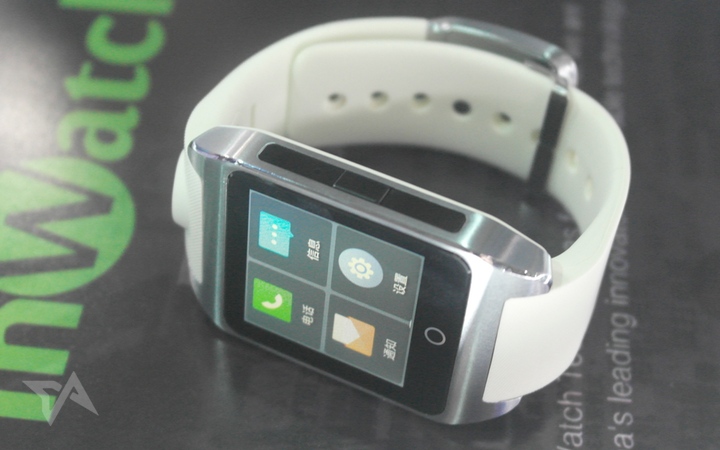 InWatch is China's biggest smartwatch maker, managing to gain a bit of traction overseas. The InWatch Z (pictured) came out a year ago, and is now due for a refresh as it looks rather aging and bulky – even by the low standards of most smartwatches. There's also the newer One C model.
Smartwatches are still more hassle than help for most people, and their disappointing screens and poor battery life make them a hard sell. InWatch has a struggle on its hands to keep pace with technology changes as larger brands like LG and Samsung start pushing their own smartwatches onto smartphone buyers – sometimes offloading them on phone buyers for free.
The InWatch Z is RMB 1,799 (US$292), while the One C is RMB 1,399 ($228).
6. ANTVR – virtual reality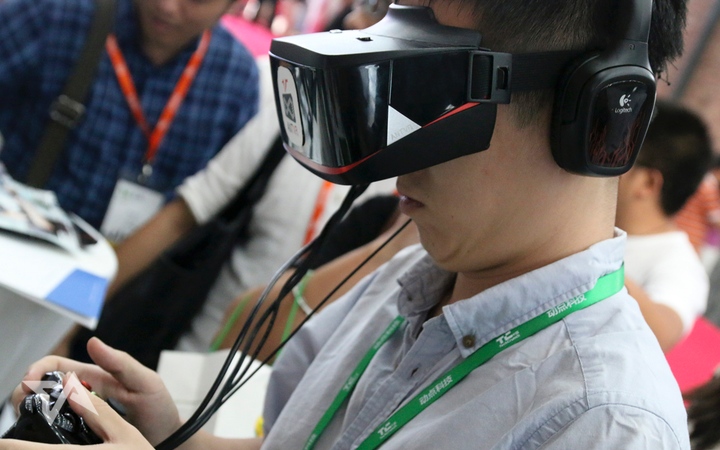 ANTVR is China's answer to the Oculus Rift. After raising US$260,000 on Kickstarter over the summer, the virtual reality kit is ready to go on sale later this month.
ANTVR's biggest selling point is probably the fact that it's compatible with any game console, including mobile devices. By contrast, Oculus Rift only runs games developed specifically for its platform.
Whereas most China-made gadgets in this list sell for half – or even less – than their outside rivals, the ANTVR is a mere 50 bucks less than the Oculus Rift. The ANTVR will retail for US$300.
7. Depth-VR – interactive 3D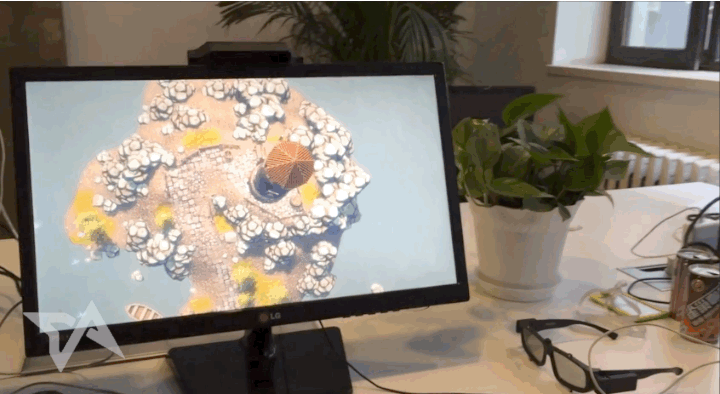 The Depth-VR promises it'll bring an immersive, 3D experience to gaming for a very low price – for less than US$70. It consists of a motion detector that sits atop your computer screen while the user wears a pair of techy 3D glasses.
It's a bit like Oculus Rift meets Leap Motion, because the motion detector can turn gestures into actions in a game. But it's not truly VR – it's basically just glorified 3D. That's part of what allows it to be so cheap. It's more like a deep parallax effect.
The Depth-VR team is aiming to hit Kickstarter sometime this month.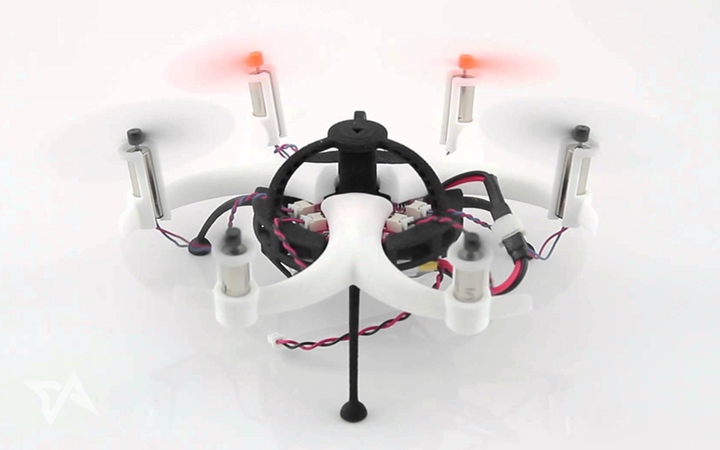 This droney little nanocopter has been a long time in the making. We first wrote about the Flexbot – previously called the Hex Airbot – in January 2013. Then in August last year it landed on Kickstarter, blew through its $10k goal in a few hours, and ultimately raised over US$250,000.
The Flexbot is controlled via an app for iOS or Android.
Units finally shipped to customers in limited numbers starting in June, but the Flexbot website is only taking pre-orders at present.
See: With Garuda Robotics, drones aren't killing machines – they're killer apps
9. Xgimi – smart projectors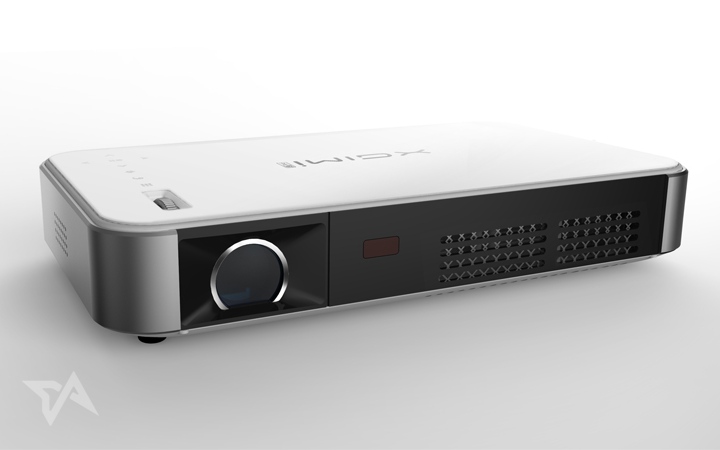 About the size of a textbook, the Xgimi Z3 is a smart projector for the home – or it's small enough to be portable for business purposes.
The Z3 runs on Android 4.2, projects up to 180 inches diagonally at 1080p resolution, and offers 3D capabilities. The projector combines traditional and internet TV, boasting cable, VGA, and HDMI inputs and allowing for internet streaming.
The startup received a a RMB 100 million (US$16.2 million) round of series A funding earlier this month to help it ramp up production.
The Xgimi Z3 projector is available online for RMB 2,999 (US$485).
10. Phantom – smart home gadgets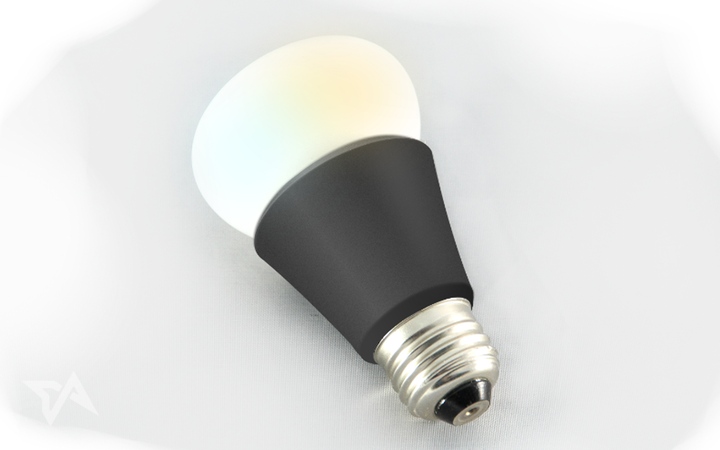 Phantom comes the closest to being China's answer to Nest. It makes smart lightbulbs, moveable light switches, and a wi-fi router, all of which connect to its home automation app for iOS and Android.
Each of its Nova 2 lightbulbs cost RMB 129 (US$21), making them a hard sell at more than double the price of quality (but non-smart) LED bulbs.
11. Netseed – smart home controllers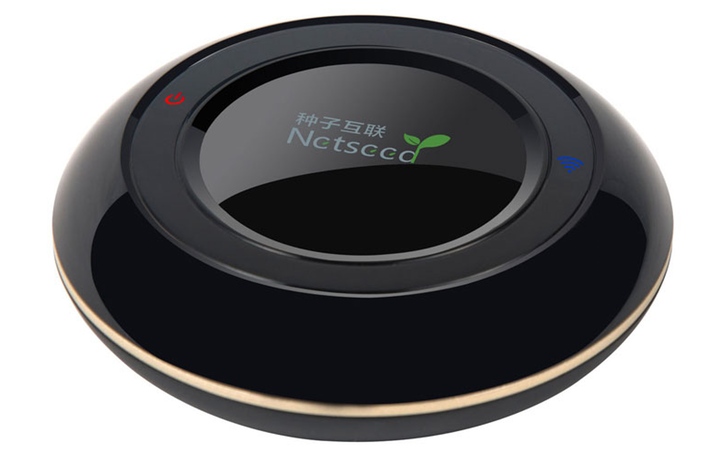 What about your none-too-smart home appliances? How to drag them into the smartphone era? The Netseed Smart Life controller sells itself as a smartphone-connected "butler" that can control all your home's infrared and wireless devices remotely. It's essentially a universal remote you can operate from your smartphone. The biggest use case Netseed gives is air conditioning. Whether you left it on when you went to work or you want to cool your home down an hour before you arrive, the Netseed gizmo can take care of it.
Netseed also sells smart plugs.
After a popular crowdfunding campaign on Demohour earlier this year, the Netseed controller is now on sale for just RMB 199 (US$32).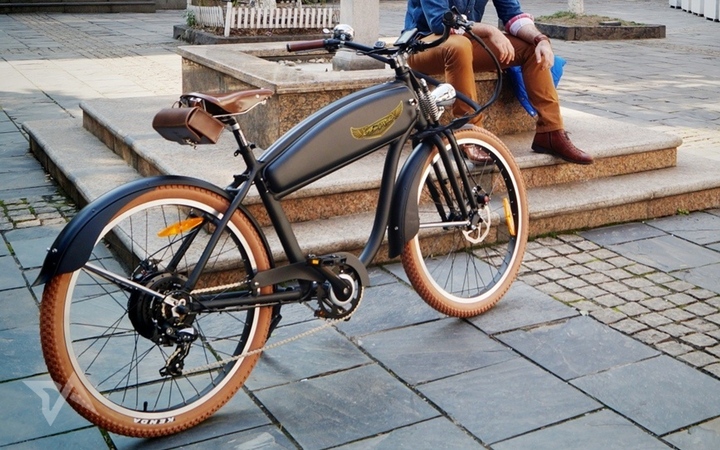 Our final example is not very "smart", but it's all kinds of cool. Hong Kong-based Ariel Rider makes electric bikes that are the perfect blend of hi-tech and hipster.
The ebike you see above is the only model from the Ariel Rider brand so far. It costs between US$1,800 and $2,500 depending on the configuration in the US, but prices in Europe and other nations might differ according to import costs.
As the New York Times explained earlier this week, ebikes – first pioneered in China for more than a decade – are now finally gaining traction in Europe. Deutsche Post, the German mail service, has 6,200 ebikes on the roads right now. Around 850,000 ebikes were sold in Europe in 2012.
If the Ariel Rider bike is too pricey, the same startup also operates the E-Bann ebike brand, which makes more conventional looking all-electric city bicycles that cost a few hundred dollars less than their hipster stablemate.