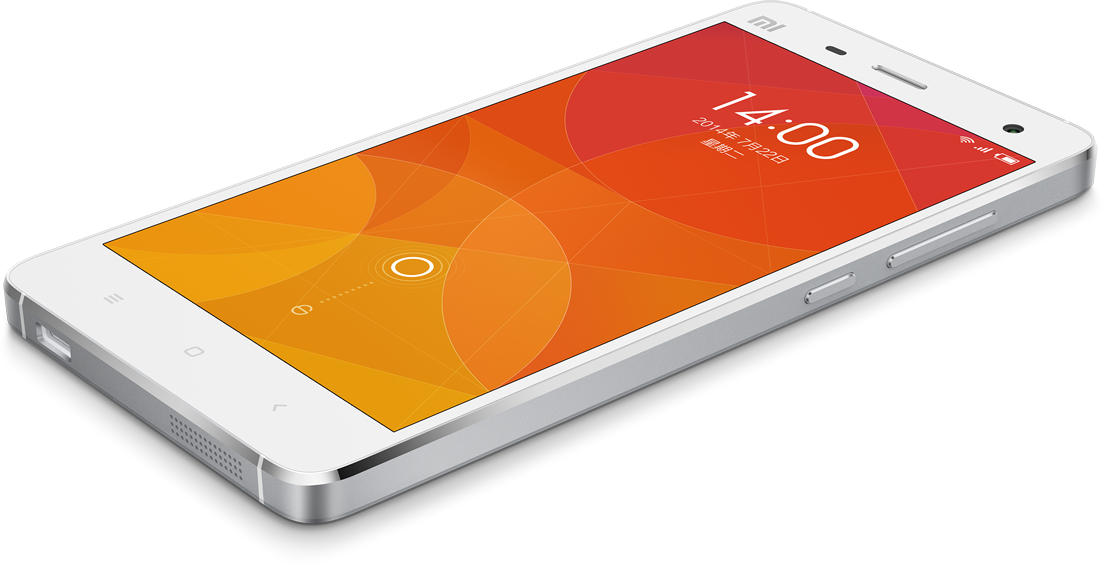 Upstart phone-maker Xiaomi revealed its newest flagship phone this afternoon at an event in Beijing. It's the company's fourth such annual event so it was only fitting that it served to launch the new Xiaomi Mi4. (There was also a fitness tracker called the MiBand).
The Mi4 is an important phone as it will help propel Xiaomi to its target of 60 million phone sales in 2014 – and a whopping 100 million in 2015. For new markets like India (where Xiaomi launches this month), and Indonesia and Brazil (later this year), it acts as a halo device for increasing Xiaomi's brand recognition. Additionally, it's a counterpoint to the cheaper Xiaomi Redmi.
Mi4 specs
Here are all the most important specs of the Xiaomi Mi4. First, let's compare it to the outgoing Mi3: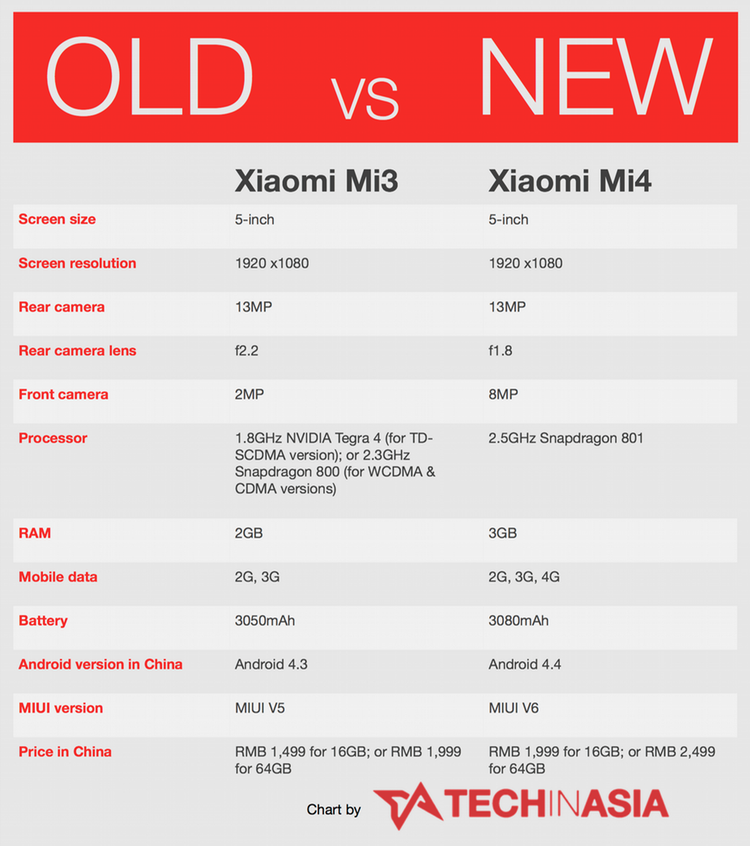 Xiaomi Mi 4 specifications:
5-inch screen at 1080p HD (1920 x 1080 pixels)
2.5GHz Snapdragon 801 processor
3GB RAM
13MP rear camera and 8MP front camera
Rear camera is made by Sony and has a f1.8 lens
3080mAh battery
4G support added (for now it's only TD-LTE, but a FDD-LTE version is coming later)
Android 4.4 and MIUI V6 skin
Phone's core body made of machined metal, but still has removable (plastic) rear covers
Metal frame
RMB 1,999 (US$322) for the 16GB version, RMB 2,499 (US$400) for the 64GB one
See: Xiaomi sold 57.36M phones in past 3 years, cheapest Redmi phone is biggest seller
Appearance
The Mi 4's core body is made of machined metal (see final photo, below), but the rear still has removable rear covers. Xiaomi is selling more variety of rear covers than ever before with this Mi 4, including ones with wooden, marble, stone, or metal effects (pictured below).
The Mi 4's design seems rather derivative of the iPhone 5 around the edges, and the Samsung Galaxy Note on the rear. But altogether it's still an attractive package.
My colleague is at the launch event, so he's working on a hands-on video and photos. They will be coming shortly, but until then check out more of the Mi 4 promo shots.