Xiaomi has sold 26.1 million smartphones in first half of 2014, and is still on target for 60 million this year. The upstart gadget-maker's flagship phone, the Mi3, sold 10 million units in the first nine month after it went up for sale. And that's why Xiaomi has a launch event today – to reveal its next flagship phone, which will probably be called the Mi 4.
Here's our live blog (event started 2pm Beijing time). Please refresh this page every few minutes for updates:
#14:10: Here's the first big stat from Xiaomi – it's sold 57.36 million phones in its first three years of operation, says founder Lei Jun onstage.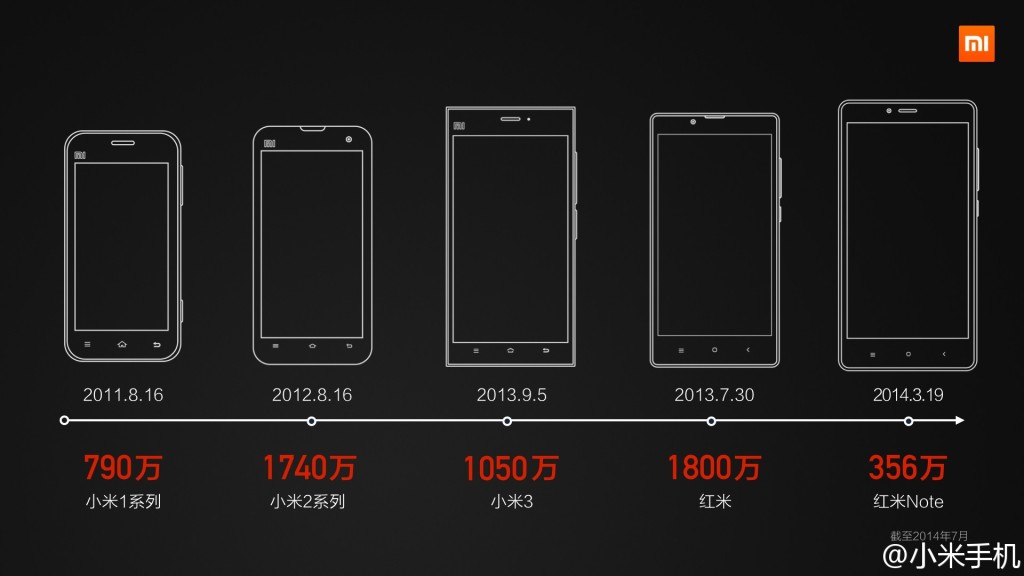 #14:12: There's the sales breakdown: 7.9 million Xiaomi M1 phones, 17.4 million Xiaomi Mi2 series, 10.5 million Xiaomi Mi3, 18 million Hongmi (Redmi outside China), and 3.56 million Hongmi Note (or Redmi Note).
#14:16: So clearly its cheaper (yet larger-screened) Hongmi/Redmi series is working out well.
#14:22: Remember that Xiaomi is currently selling to mainland China, Hong Kong, Taiwan, Singapore, Malaysia, and India. Other countries in the pipeline include Indonesia, Thailand, Mexico, and Brazil.
#14:26: Lei says that Xiaomi's MIUI OS/ecosystem, which it has built on top of Android, now has 65 million users.
#14:44: MIUI V6, the next version of its Android skin, comes out August 16.
#14:46: Here it is: New Xiaomi Mi 4 being detailed by Lei.
#14:49: Some Xiaomi Mi 4 specs: Snapdragon 801 processor tuned to 2.5GHz, 3GB RAM, 5-inch screen at 1080p HD, 13MP rear camera and 8MP front camera.
#14:51: The Xiaomi Mi 4 screen is the same as the Mi3, but this one has a newer processor, more RAM, and a much stronger selfie camera on the front.
#14:53: Still no images of the Mi 4 yet.
#14:54: Ah! Here it is, and it's just the same as the leaks a few weeks back: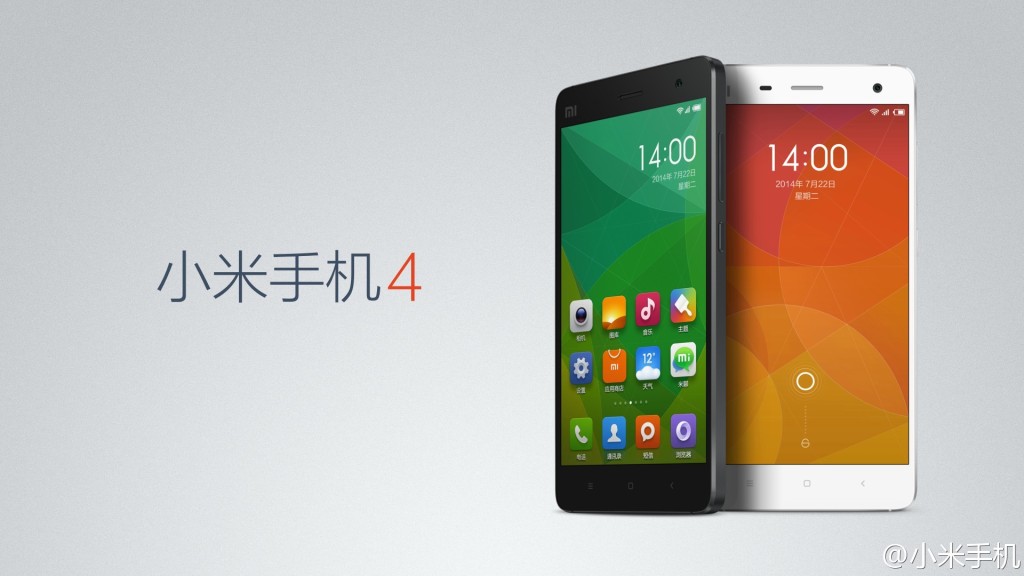 #14:57: And here's a rear view in black of the Mi 4: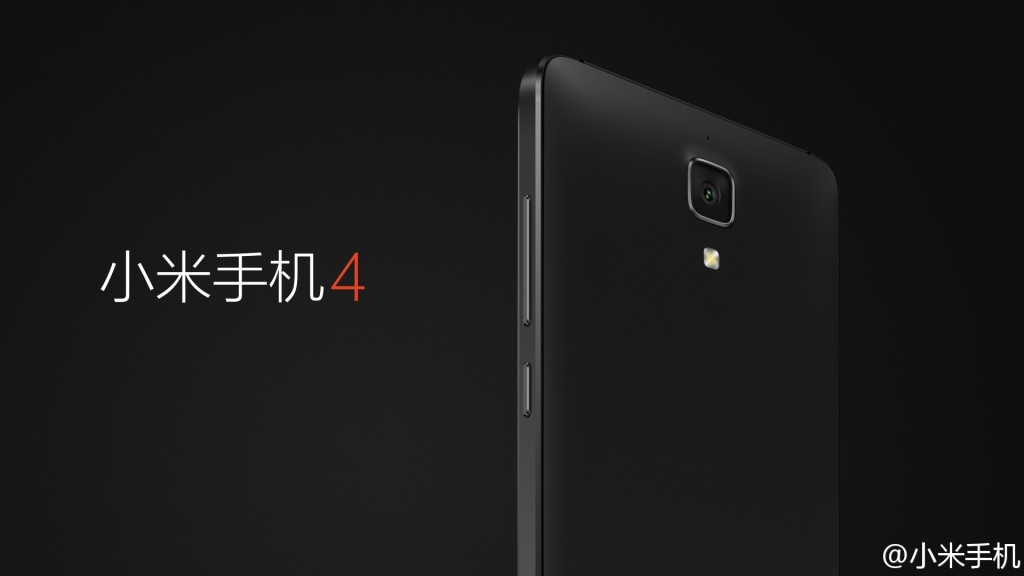 #14:59: Xiaomi has just put out this Apple-esque teaser video showing the Mi 4 body up close:
#15:07: Xiaomi's social media posts are emphasizing how it's made of a machined block of metal. Not sure which metal exactly at this stage: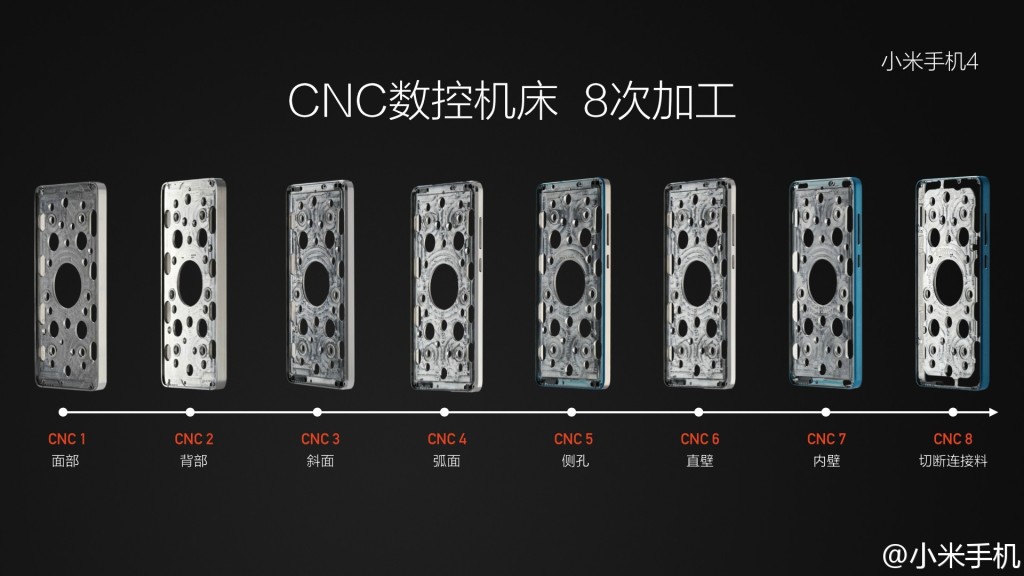 #15:10: The Xiaomi Mi3 goes on sale in India today. Some Indian geeks are gotta be hurting that they're now buying what's effectively the previous flagship.
#15:13: Surprisingly little said about 4G, but it seems the Xiaomi Mi 4 has a 4G chip.
#15:17: First impression of the Xiaomi Mi 4 from those images. It looks like an iPhone around the edges, and the back looks like a Samsung Galaxy Note. Disappointing that there aren't more original details in the Mi 4 body at a time when Xiaomi is trying to pay more attention to its hardware.
#15:20: What do you think of its specs and appearance? Hit the comments section!
#15:24: Xiaomi's also coming out with a fitness wristband. Yes, wearable tech. It's a very cheap RMB 79, which is US$12.80. This is an official photo of it: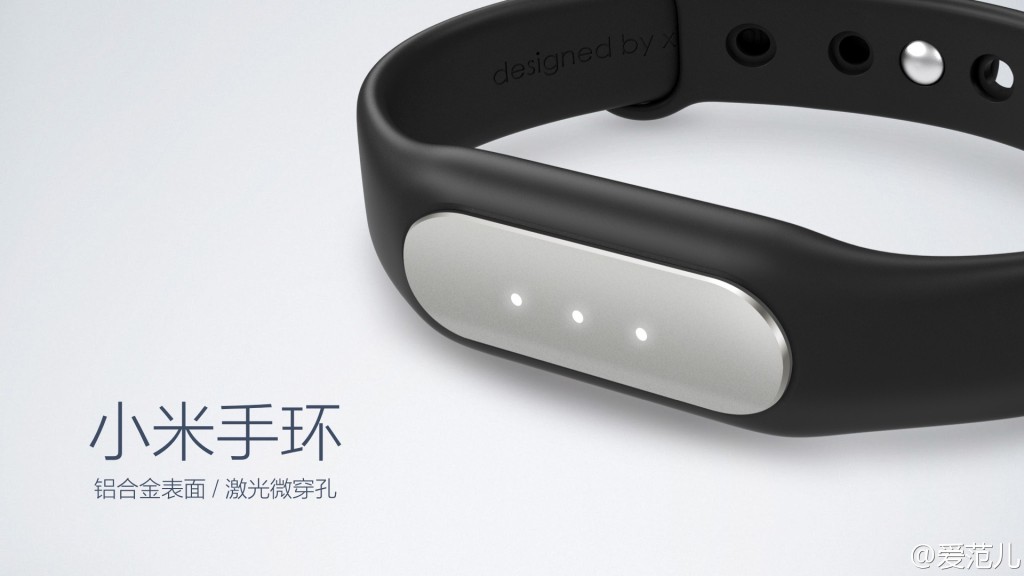 #15:26: More colors: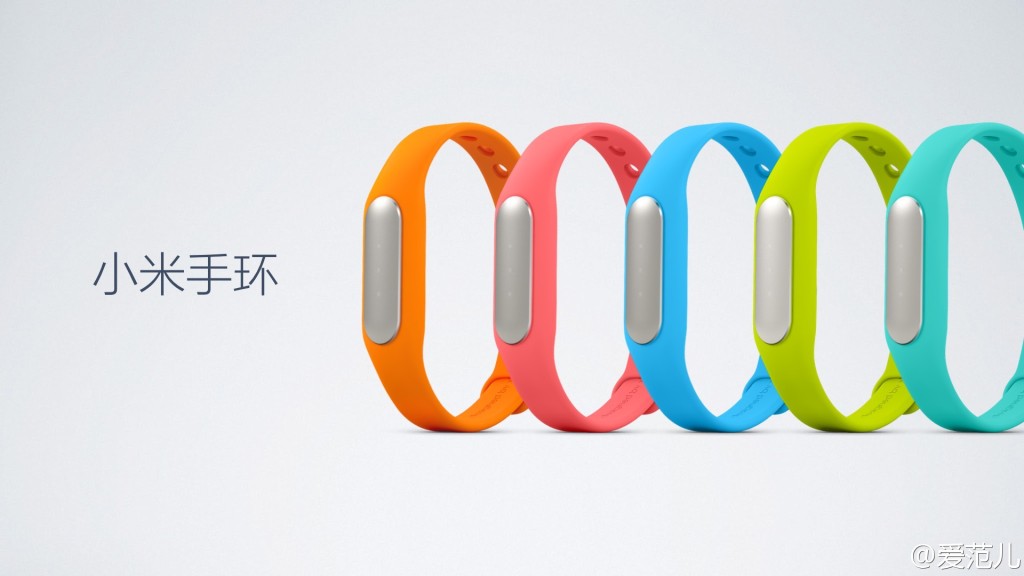 #15:30: Back to the Mi 4 – it'll have a large range of rear covers; a lot more than Xiaomi offered before. Inspired by the Moto X, there'll even be (faux?) wooden ones: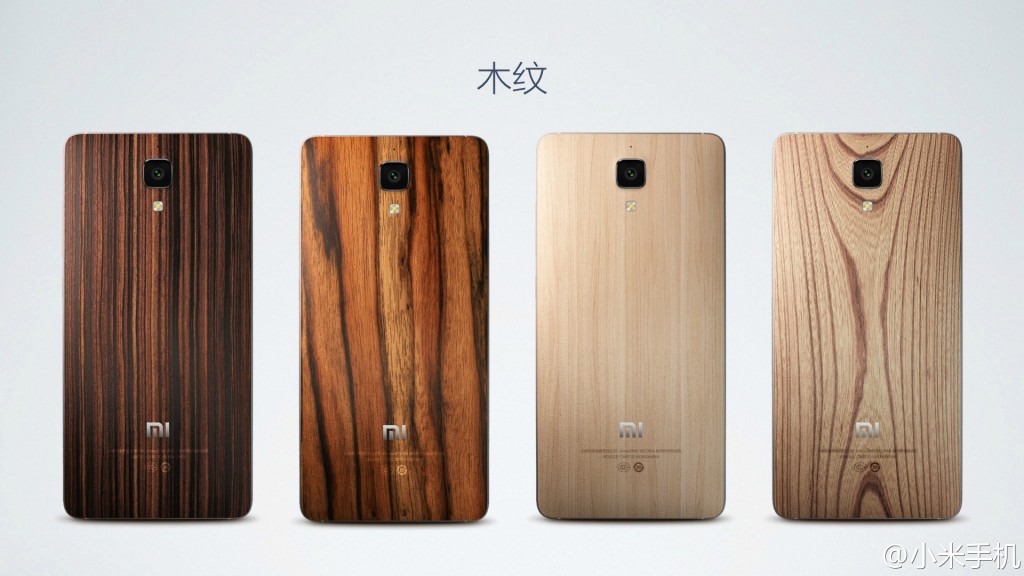 #15:33: Wooden ones look nice. Not so much these marble- or stone-effect rear covers: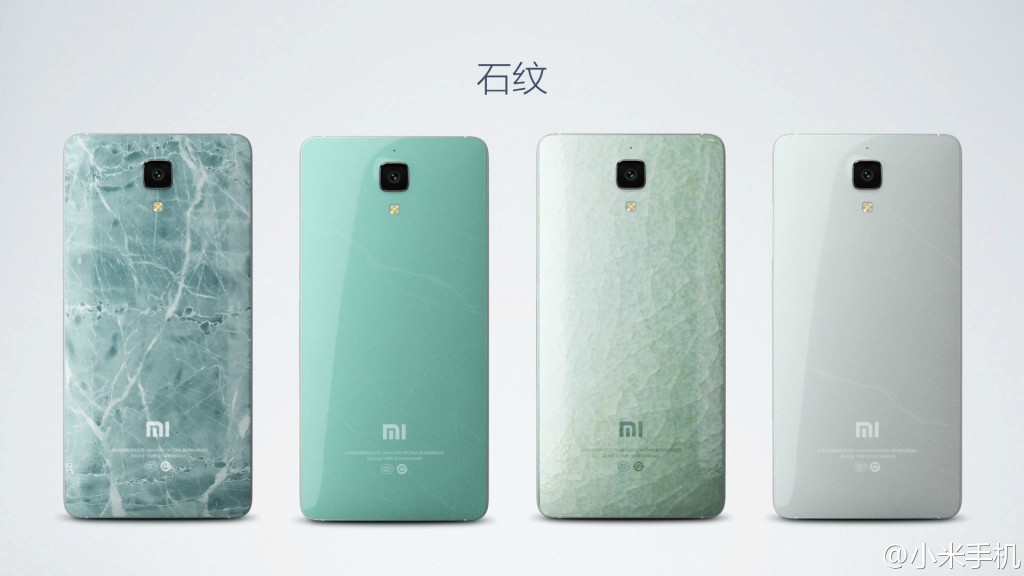 #15:39: The Mi 4 weighs 149 grams, up a feather from the Mi3's 145 grams. So all that extra metal will not make it noticeably heavier.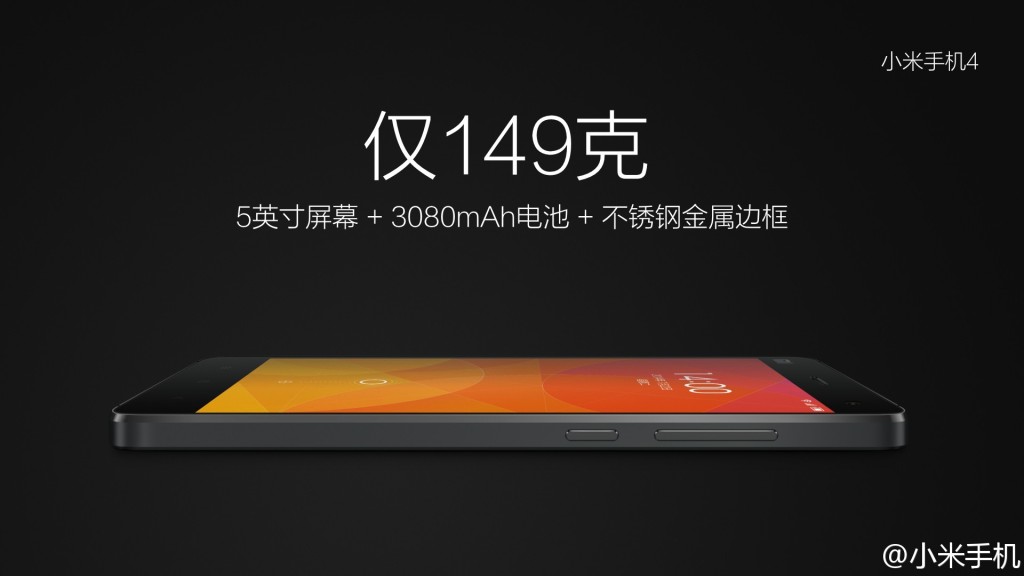 #15:47: Details are trickling out slowly. The event is not yet over, and Xiaomi hasn't updated its website yet. Still a lot of questions remaining about MIUI V6 new features, and what's going on what that wristband gadget.
#15:48: The Xiaomi Mi 4 has Android 4.4 under MIUI V6 – so that's the first time a Xiaomi phone launches with the very latest version of Android in China.
#16:03: Lei Jun is still going through a lot of very technical details about the new phone.
#16:03: The new Mi 4 has a very slim bezel at each side, but the company assures people that the screen will ignore accidental inputs on the side, such as with your palm: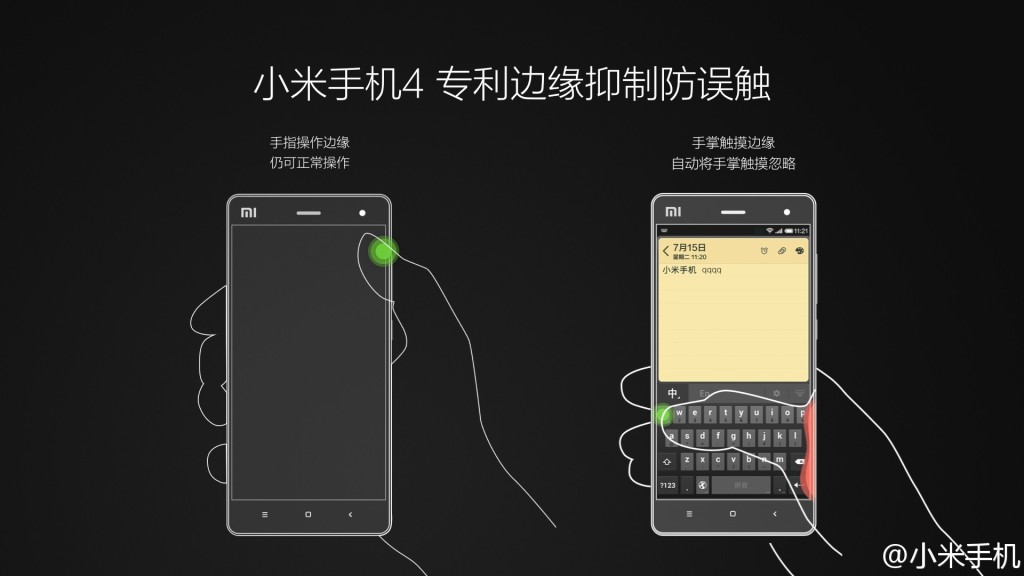 #16:07: Xiaomi is now extolling the virtue of its camera. As with the Mi3, it's still a 13MP shooter on the Mi 4's rear, but the new phone has a better apperture lens that goes all the way to f1.8. The Mi3 goes to f2.2.
#16:09: The Mi 4's revamped camera is faster and can take photos at 4K TV resolution.
#16:12: Finally we have prices for the Mi 4 in China. RMB 1,999 (US$322) for the 16GB version, RMB 2,499 (US$400) for the 64GB Mi 4. Same as the Mi3 price when it launched before it later got a price cut.
#16:14: Since Xiaomi doesn't inflate its prices in other markets (unlike most phone-makers), you can be sure the Mi 4 will be pretty much that price when it hits other countries eventually. But no time-frame yet.
#16:15: The confusing state of 4G in China also muddies the situation for the Xiaomi Mi 4. The WCDMA Mi 4 for China Unicom ships this month; the CDMA one for China Telecom in August; and the 4G one for China Mobile (so that's TD-LTE) in September.
#16:17: So it appears that the Xiaomi Mi 4 only supports TD-LTE at this stage, which is bad news for other markets. That's because only China's TD-LTE network is in action while the nation's other two telcos await the green light to start their FD-LTE 4G networks. Most of the world uses FDD-LTE.
#16:18: My colleague has a good explainer of what on earth is going on with 4G in China: How deliberately crippling its 4G rollout will help China bust a global monopoly and make billions.
#16:28: More details of the Xiaomi Mi Band: you can use it to unlock the phone (more details how later), monitor exercise and sleep quality, and there's a smart alarm clock. It's waterproof. Xiaomi indicates a standby time of 30 days, but it's not clear how long it'll last when you're truly using it. But there's no power-sapping screen, so it should be better than the average smartwatch because it's a different type of gadget.
#16:30: Fitness tracking in action: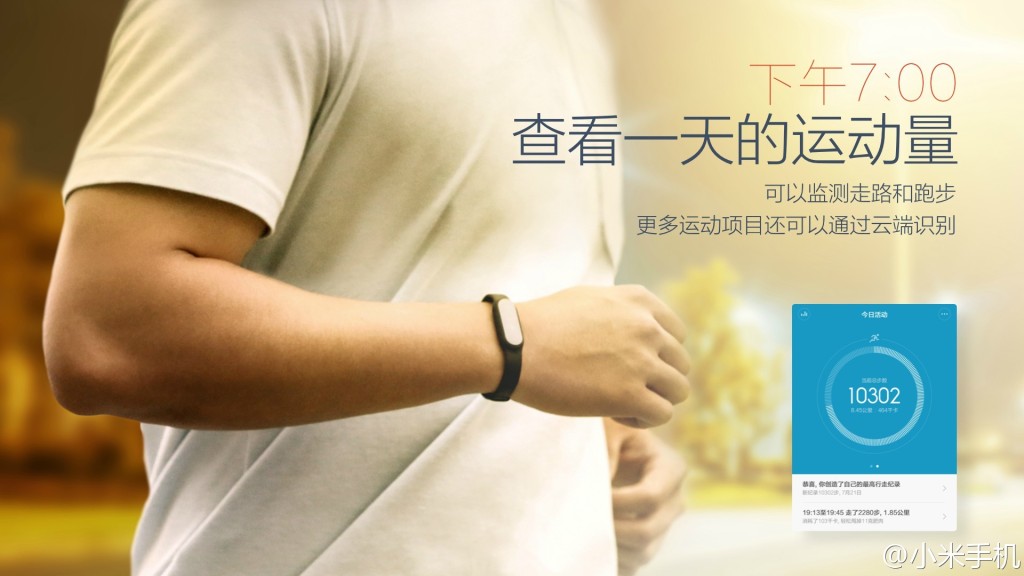 #16:34: The Mi Band is bad news for Fitbit, which charges RMB 899 (US145) for the Fitbit Flex in China. Remember this is just RMB 79 (US$12.80).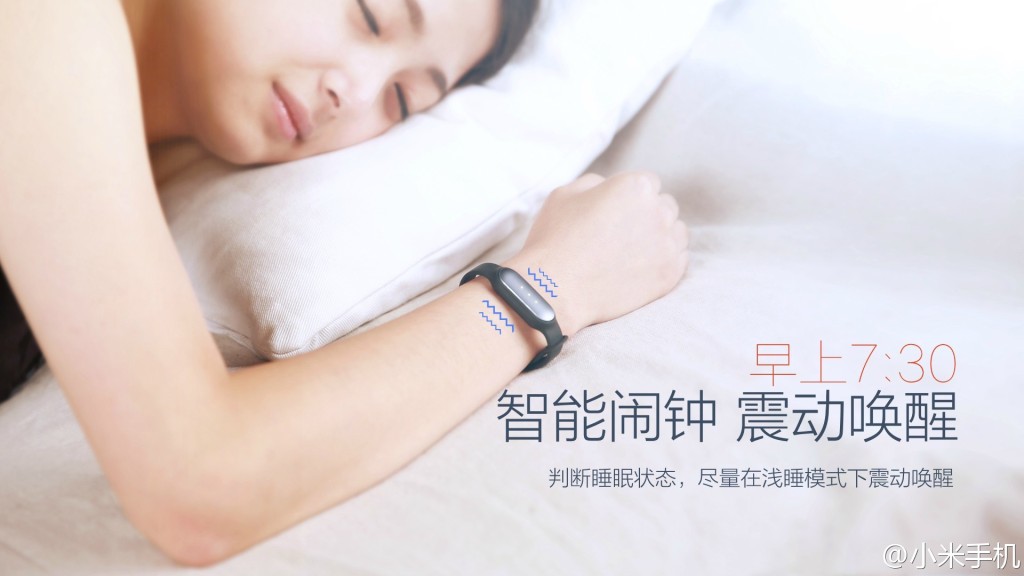 #16:56: That's a wrap on the event. Thanks for following the live blog. Keep the debate going in the comments.