Dr. Serkan Toto is a gaming expert and independent consultant based in Tokyo. You can follow him on Twitter and his blog. This article is republished with his permission.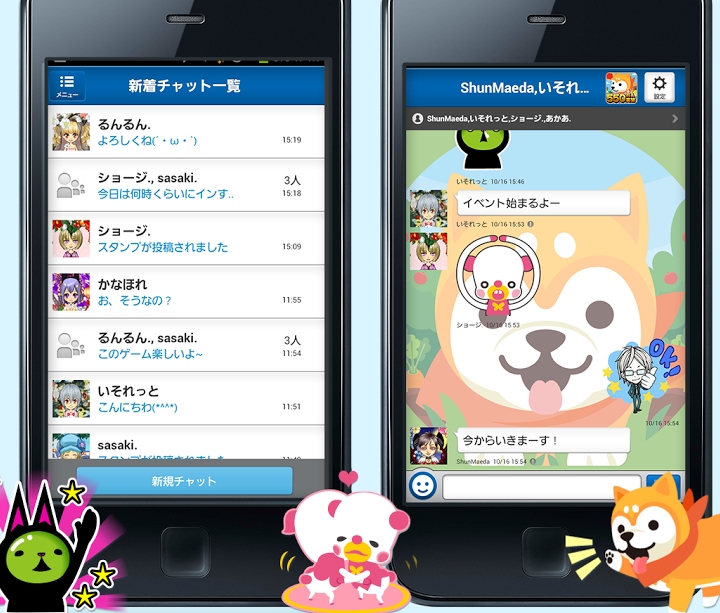 Social media in Japan never really put much emphasis on chatting; even the biggest homegrown social network, the Facebook-like Mixi (TYO:2121), waited years before releasing such a feature in 2012.
Mixi's move was caused by the meteoric rise of the messaging app Line – and then other social services reacted as well. GREE (TYO:3632) released a chat app called GREE Messenger, which was later renamed to Tellit and subsequently shut down after test runs in selected countries failed.
Comm is dead or what?
DeNA (TYO:2432) rolled out Comm, a Line competitor, in October 2012. Comm was designed to be a product separate from gaming platform Mobage first, even though DeNA later started mixing the chat app with game content.
It has become very silent about Comm since, but DeNA on Friday released yet another chat service, Mobage Chat. As the name suggests, this product integrates with the Mobage platform: players can use the new Android app to talk about games while they are playing them. Users who are offline also receive chat messages in the form of push notifications and can jump back into the game when they have time.
The goal is to further strengthen the social element of Mobage games and make them more sticky.
DeNA says that for some games, special chat rooms (with customized wallpapers) can be used. Needless to say, players can also exchange stickers (showing characters from Mobage games) to convey emotions.
Mobage Chat is currently available only for Android and only in Japan. It's here in the Play store.
(Editing by Steven Millward)