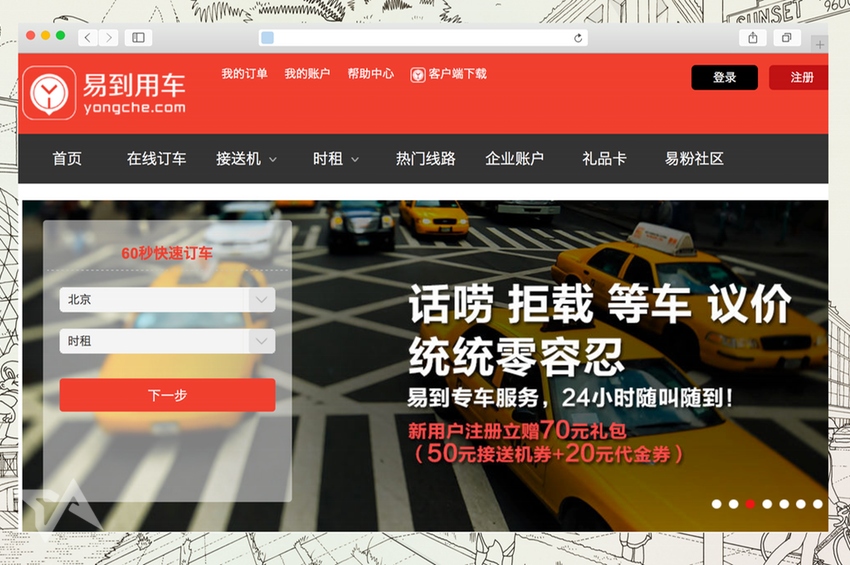 App-connected limo service Uber is about to meet a surprising new rival on its home turf. Chinese startup Yongche, which is China's top on-demand car site, is set to launch in San Francisco and New York.
The twist is that Yongche will focus on recruiting Chinese-speaking limo drivers so as to target the sizable Chinese leisure and business travel market in the US. Herman Zhou, Yongche's founder and CEO, explained to Bloomberg that Chinese travelers tend to struggle with using cabs and other forms of transport in English. "We will have Chinese-speaking drivers in the U.S. and other places to make it seamless and stress-free," he added.
The Beijing-based startup then plans to expand the service to Los Angeles, Boston, London, Frankfurt, Singapore, Taipei, and Tokyo – all cities popular with Chinese travelers. China's tourists took 98 million trips abroad last year, up from 83 million trips in 2012. Zhou gave no timeline for any overseas launches.
See: 10 taxi apps you can use across Asia
Yongche covers 57 mainland Chinese cities, plus Hong Kong, and has two million registered users. It has 50,000 cars available on the platform – all signed up from third-party limo companies, using the same business model as Uber. Zhou added in the interview that he wants Yongche to be in 150 cities by next year and have 20 million users. It secured
US$60 million in funding
towards the end of last year.
Uber rolled into China in 2013 and currently operates in four Chinese cities, plus Hong Kong.
(Source: Bloomberg)